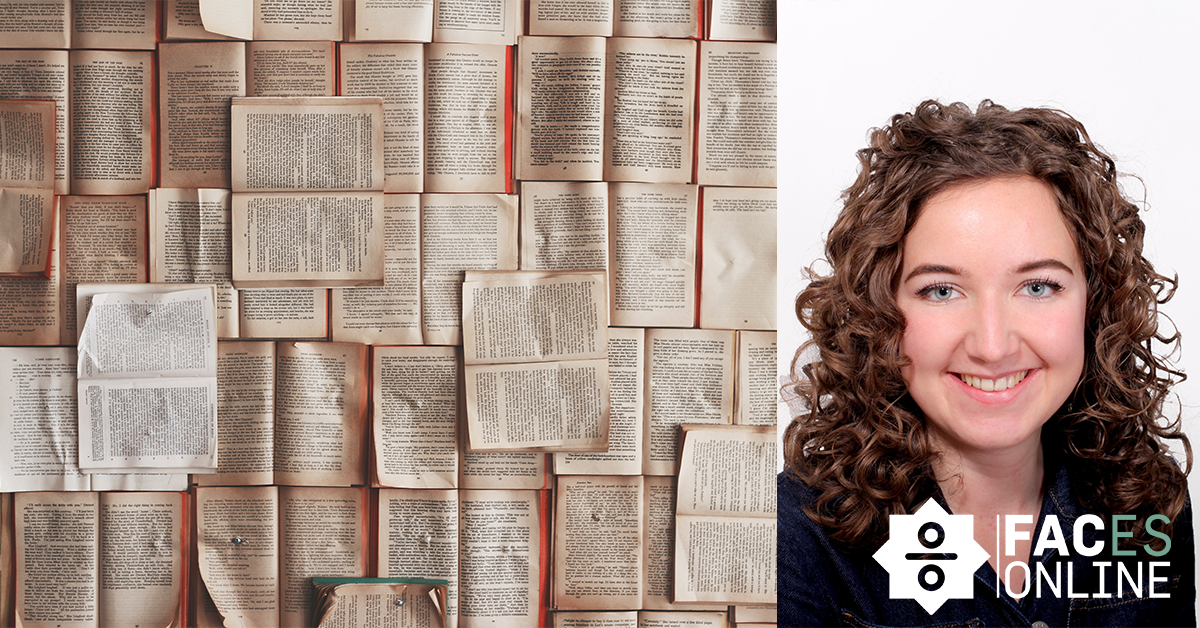 For the Dutch version, click here
Everyone has heard of it; a PhD. A title that seems to be reserved for the brightest, most inquisitive and research-oriented students, but above all a prestigious title that many students are not familiar with. To find out more about the PhD in Accountancy, I talked to Cardin Masselink. Cardin is one of the PhD candidates within the Accountancy department at Tilburg University. She tells us more about her motivation to do a PhD, what a PhD in Accountancy entails and how she experienced the track so far. 
Could you tell us more about your study background?
My studies at Tilburg University started in 2013 when I started the bachelor International Business Administration. It soon became clear that accountancy-related subjects interested me the most. It was therefore a logical step to continue with the master's in Accountancy. After taking a gap year of one year, I started the Research Master Accountancy. This master's programme lasted two years and I completed it in the summer of 2020. Subsequently, my PhD track started in September 2020. So now I have been walking around the campus for more than eight years and I am still not bored.
Many students choose to go into practice after their master's in accountancy. Why did you choose a research master and PhD?
The accountancy profession really appealed to me because you can combine the financial side of a company with the human and communicative aspect of contact with clients and working in a team. During the master's, I experienced this in practice by doing a six-month internship at a Big Four company.  However, I soon noticed that the communicative aspect was different than I had imagined. That's when I started thinking: is this the right path for me and are there perhaps other options where I could express my interest in the communicative aspect of accountancy more? I also had the feeling that I still had a long way to go. I wanted to learn more and was really looking for a challenge. These are two aspects that are very prominent in the PhD programme.
How did you hear about the research master's?
Prior to the master Accountancy I had already been to an information session on the research master. However, the requirements for admission for the research master at that time put me off somewhat, so I opted to follow the regular master's programme. A year later, I was approached by the coordinator who asked again whether I am interested in the research master after all. Because my internship did not meet my expectations, the choice was quickly made. In the end, the admission was doable with the necessary effort. I did have the advantage that the subjects mathematics and statistics suited me well. If you don't have a strong basis in these yet, you will probably have to put more energy into these subjects. 
"The main advantage of a PhD is the responsibility and the independence that comes with it."
Could you tell us more about the content of the PhD programme? 
The programme takes three to four years. During the programme you are no longer a student, but an employee of the university. This means that the roles are reversed – you are now on the other side of the class. It is therefore a misconception that you are still a student during your PhD. On the contrary, you are an employee with a good salary and your daily work is independent and varied. When we look at the content, the programme consists of three parts: research, teaching and supervision. This brings us directly to the second misconception: a PhD consists only of doing research. This is certainly not the case. The year is divided into two semesters in which you usually supervise a combination of teaching and research during one semester, and where the other semester is entirely devoted to your research. In addition to this work, you are often a supervisor for master's students during the year. 
How do you like the alternation between research, teaching and supervision? 
All together, this alternation between research, teaching and supervision is a very good combination. For example, it is sometimes nice to be able to take up other activities after having focused on your research for a while. Moreover, these three components fit together very well. I give the tutorials for Management Accounting, for example, which is in line with my research field. Personally, I enjoy teaching and supervising just as much as I enjoy doing research. I really like social contact, so if I can help students by teaching them something, that gives me great satisfaction. Sometimes students come in (virtually) feeling tired and unenthusiastic on Friday mornings, but if I can teach them something and see them leave feeling better, then I can end my working week with a good feeling.
Could you describe a typical working day?
The main advantage of a PhD is the responsibility and the independence that comes with it. This gives me a lot of flexibility in my work. For example, I am not a morning person, so my day often starts around half past 10 / 10 o'clock. When I start the day, I quietly read up on my research and depending on the period, I alternate this with preparing lessons, teaching, preparing conferences and possibly doing some administrative work. In short, you get a lot of independence, but this also requires discipline. In return for starting later, I sometimes have to work a few more hours in the evening, when it is necessary. 
If we zoom in a bit further on the research part, what does the research process look like exactly?
The dissertation you write actually consists of three to four papers that all fit together. My personal research area is management accounting, in which behaviour is particularly central. To go into more detail, my current research focuses on demand-driven feedback systems, also known as real-time feedback systems, which means that employees can use a mobile app to request feedback from a colleague or supervisor whenever and wherever they want. The main question is how such a feedback system influences the creativity of these employees. Personally, I find these kinds of subjects very interesting, especially because the human (psychological) aspect strongly emerges. My field of research is therefore very different from a specialisation in financial accounting, where you are much more involved with financial statements.
What do conferences entail and how do you experience attending them?
Once you have a project, you can go to a conference where you will present your paper. At a conference, a large group of academics come together who are all specialists, for example in management accounting. This year the conferences were online, but it is common that you go abroad once in a while. The nice thing about these conferences is the possibility to network with people who are active in the same research area. You also learn a lot from professors, some who have been in the field for twenty years, who give you feedback on your paper.
What are the future possibilities with a PhD?
After obtaining your PhD you can roughly take two paths. On the one hand you can stay in academia by becoming an assistant professor. This means that you will start with a track of 5 to 6 years in which research and teaching will be central. As soon as you have published enough papers and meet the necessary qualifications, you become an associate professor. On the other hand, you can also choose to go into practice. For example, PhD graduates often take up a research position within a company or research institute. You can also work within auditing or consultancy. 
Personally, I think it is important to keep all options open and to base my choices on what gives me the most pleasure. For now, I get this pleasure from my research, teaching and the broad skills I can develop during the PhD. For example, my current work allows me to be creative and it is very challenging to have to come up with solutions on my own. If in the future I would like to follow a different path, there is always the "outside option" of returning to practice. Because the PhD gives you a very nice combination of skills, I am convinced that it increases the chances of finding a job that really suits your interests. So if after your master's you are in doubt about where to work, a PhD can be a good way to further develop yourself and keep your options open. Of course, you should have an interest in research as this is the most important part of the PhD. 
Do you have any tips for accountancy students? 
If you are a curious person who loves challenges and enjoys learning new things, solving problems and communicating with others, then the PhD can definitely be the right match. There is a certain image that PhD students or people in academia are very 'stuffy'. I can safely say from myself and the people around me that this is also a misconception. Most people in academia simply derive great pleasure from broadening and sharing their knowledge. Furthermore, I would always advise students to do an internship. This is the best way to learn what suits you and what does not. In the end, it is important to do what feels right for you. 
Are you interested in the PhD after reading this article or would you like to know more about the PhD programme? Feel free to send me an e-mail at C.A.Masselink@tilburguniversity.edu. We will then schedule a (digital) coffee time to discuss your questions.