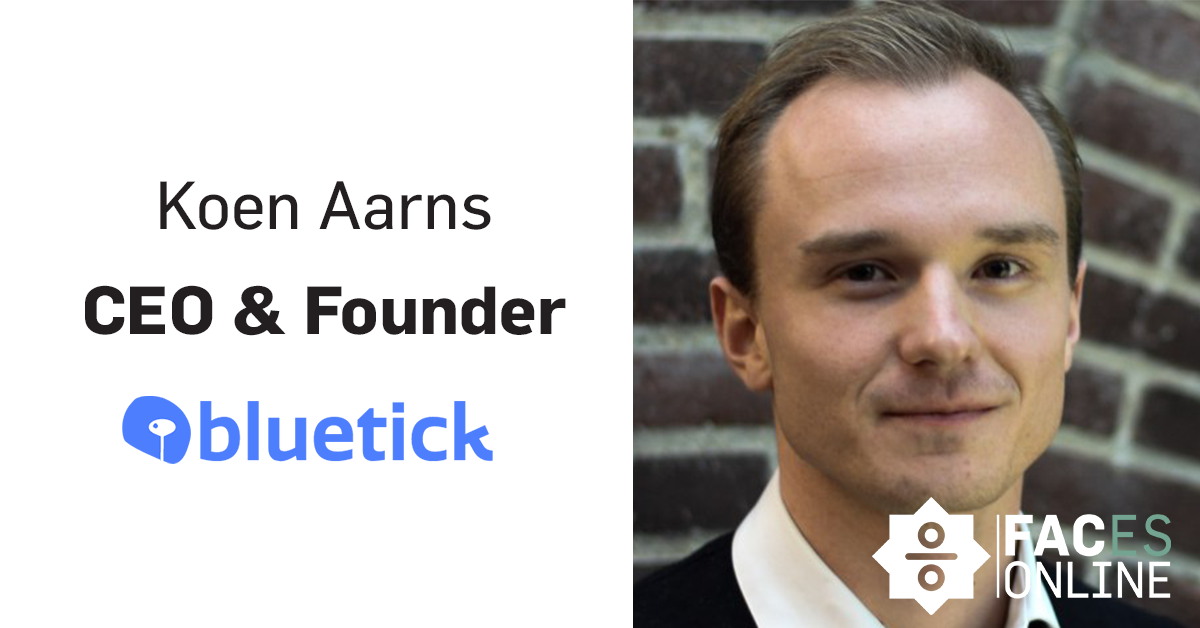 For the Dutch version, click here
Can you tell me something about yourself?
I did IBA in Tilburg as a bachelor's student. From that course, it was quite difficult to make a choice for a Master's degree. IBA is actually a very broad program, so you can go in any direction when you're done. After graduating, I did a lot of research, with some help from the university, for my Master's choice. Eventually, I found out that I wanted to trigger my brain a little more. After walking into JADS in Den Bosch once and seeing the 'Data Science & Entrepreneurship' program, I was convinced pretty quickly. It was a technically challenging study that was also very practical. It was always about creating value and solving problems, not just the techniques that exist. 
During my master's I wanted to put my knowledge into practice even more, so then I made a list of companies where I would possibly like to try that. At the top of my list was KLM. Actually, KLM didn't have any room for someone with my profile, but after a number of talks, they were able to place me as a working student in the Data Science department. This I did for a few days a week, and in the summer for a few months full time. 
Data science is not really an extension of IBA, how did you get into this?
So I was kind of struggling with my master's choice. At the time I was talking to a friend who had already done this course in Tilburg, and he explained to me what data science was exactly. The essence is that you teach a computer to recognize patterns in a dataset and to take those patterns to make a prediction about the future. I found that a very intriguing thought, that you could teach a computer something. In addition, I did see a future in Data Science, and I was always good at math and statistics, which is why I started to delve more into these courses. 
During your studies at JADS you founded Bluetick together with some other students, can you briefly tell us what exactly you guys do and how this group and company came about?
During our master's, we followed the course 'Data Entrepreneurship in Action'. The goal of this course was to look for a real problem in our environment and see if we could develop a solution for this problem. 
Two requirements for our solution were: it had to be a Business-to-business solution, and it had to deal with textual artificial intelligence. We all found this interesting. This was also when I first came into contact with the legal world. The girlfriend of one of my Co-founders is a government lawyer, and she pointed us to the "search problem" as we actually always describe it. The four of us then started to solve this problem, to also approach it as if we were going to turn it into a 'real' business. 
"The Sprout trophy, for example, is right here in the middle of the office and should be visible."
During the trade itself, we were mainly validating our problem. We had a lot of conversations with lawyers and jurists to see what their work process looks like, and what problems they run into. At the same time, we put together a very rough prototype. At the time, I made that with a few lines of code. The main goal here was to see if it was possible for users to upload whole pieces of text as a search query, instead of a number of search terms. Then this should be able to be used as the starting point of the search. 
We then showed this prototype to a number of large law firms, asking if they would like to develop it with us. So you see, there really was an unsolved problem in the legal profession, as a number of large firms made their money and time available to work with us on our product. 
Do you think your software can also be used more broadly than just in the legal sector?
We have experimented with other applications such as strategy consulting and news websites. Although the algorithm can technically be applied in these sectors, we decided to keep our focus on the legal sector. This sharp focus gives us a significant advantage over more general competitors.
You guys have brought in substantial investments twice in the recent period. Can you tell me about this process and how you experienced it?
It's pretty much a full-time job raising money. For about 6 months I was working on this sometimes up to 40 hours a week. In such a financing round, the network is the most leading. We had the best click with the people we were introduced to by our network. It also helps a lot to tell the people around you that you are looking for money. For example, before the second financing round, I mentioned to someone at the UvA that we were looking for money, and through that person, we were then linked to an investor. 
You have been elected several times as the most promising entrepreneurs of the Netherlands. How does this recognition affect your team? 
I think it's mainly a nice recognition of what we do. It is also necessary to keep the positive energy in the team. After all, in one day you have to deal with 10 setbacks, and then you may also celebrate a victory. The Sprout trophy, for example, is right here in the middle of the office and should be visible. 
If you ask our developers this question, they will probably emphasize that we must not become a company that only appears in the news, but then has little to add in terms of content. It is a balance that ensures that we have a good product on the one hand, and on the other hand use the media attention to realize our vision. 
What is it like to be CEO of a promising startup at such a young age?
It doesn't feel like I'm the foreman of a successful company, but that's mainly because I still see a lot of things that could be better. We have a really big vision, and we're taking baby steps now to get close to that. Most of all, I see it as a super great adventure, and I love that people see us as a startup that is doing well. It's also really cool to work with so many smart people, of course I'm not the one building our product, we have a lot of other guys for that. 
What I especially like is how we have grown as a team. If you look at how we started out in business, we are a completely different company than we were six months ago. We all jumped in at the deep end, and we just had to pop. It just feels good to do this, but of course it has also brought the necessary stress moments. For example, just before our second financing round we were on the precipice. We were very close to bankruptcy. It may look good on the outside, but there is a lot more going on behind the scenes than meets the eye. 
Where will Bluetick (and you) be in 5 to 10 years?
What I would really like is for the 'Bluetick way' of searching to become the standard within the legal world. If a lawyer needs information, he or she can get it from us in the background. That's not necessarily through our platform but through our techniques. 
As far as my position is concerned, I get a lot of energy from seeing change and growth, and I expect that to continue for a few years. And as long as I have the motivation myself and hear from the people around me that I am in the right place to realize that, then of course I will stay here with pleasure. 
Do you have a golden tip for the students among us who are also starting to experience entrepreneurship?
Tell as many people as possible about what you would like to do. That way doors will open that you wouldn't expect. Serendipity is what they call it. It is also important that you focus on a homogeneous target group that is experiencing a real problem. The next step is to validate whether they are willing to spend money to solve this problem. These kinds of people are called "earlyvangelists", and are essential to engage in the first phase when you don't have a (finished) product yet.