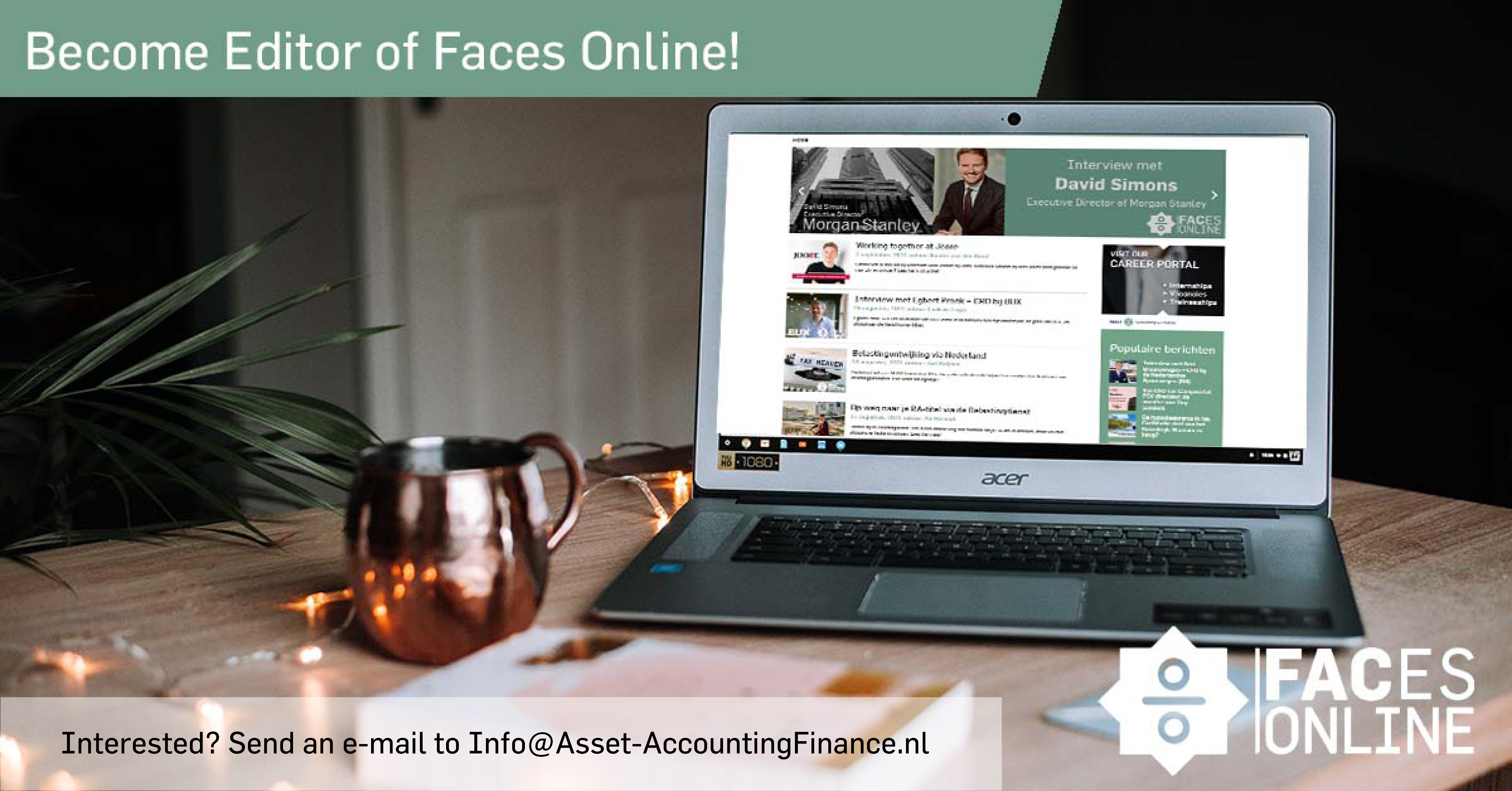 For the Dutch version, click here
The new academic year began this week, so it's high time to look back at the past Faces-Online semester. Many weekly zoom meetings later, and after publishing 48 articles, it's time to take stock: what did we write for you, and which articles scored historically well? Here are the top 3 articles of Faces-Online 2020-2021:
Women's quota: time to say goodbye to the male stronghold
Our vice, An Harinck, delved into the world of top women in the accountancy sector. She spoke with Marieke Hormann-Buiting, top woman at PwC. They talked about Marieke's experiences within the accountancy world, gender diversity, and what she can recommend to future female accountants to ensure that prejudices in the sector do not become truths. Curious to read the entire article? Click here!  
Interview with David Simons – Executive Director at Morgan Stanley
Boris de Bie and Richard van der Vlist, respectively former chairman of Faces-Online and chairman of Asset | A&F, recently landed an interview with David Simons of Morgan Stanley. They talked about David's time as a student in Tilburg, and about life in investment banking at one of the largest investment banks in the world. You can find the article here. 
Interview with Roger Dassen – CFO of ASML
I myself had the opportunity in December 2020 to speak with Roger Dassen, CFO of ASML, for about an hour. We talked about our roots, which are both in Kerkrade, and about how he experienced the move from the south to the Randstad, and then to the US and Asia. We also talked about his role in the Ahold scandal in 2002, and the consequences he experienced through 2016. Read the article though this link.
This is just a small sample of all the publications we have done in the past college year. We've had an awful lot of great conversations with a variety of interesting people from both the accounting and finance industries. We also wrote some nice pieces on sustainability, start-up jobs, and investing. 
Would you like to write articles, columns, or interviews about all possible subjects within accountancy, finance, or student life? Please let us know. During the year we are continuously looking for reinforcement on the editorial board of Faces-Online! A nice bonus is that you will also be (or remain) an active member of Asset | A&F, with all its benefits. 
If you would like to know more about Faces, please feel free to contact me, one of our editors, or one of our board members! Interested in joining the Faces Online team? Send an email to info@asset-accountingfinance.nl! 
Jari Heijnen
Chairman Faces-Online