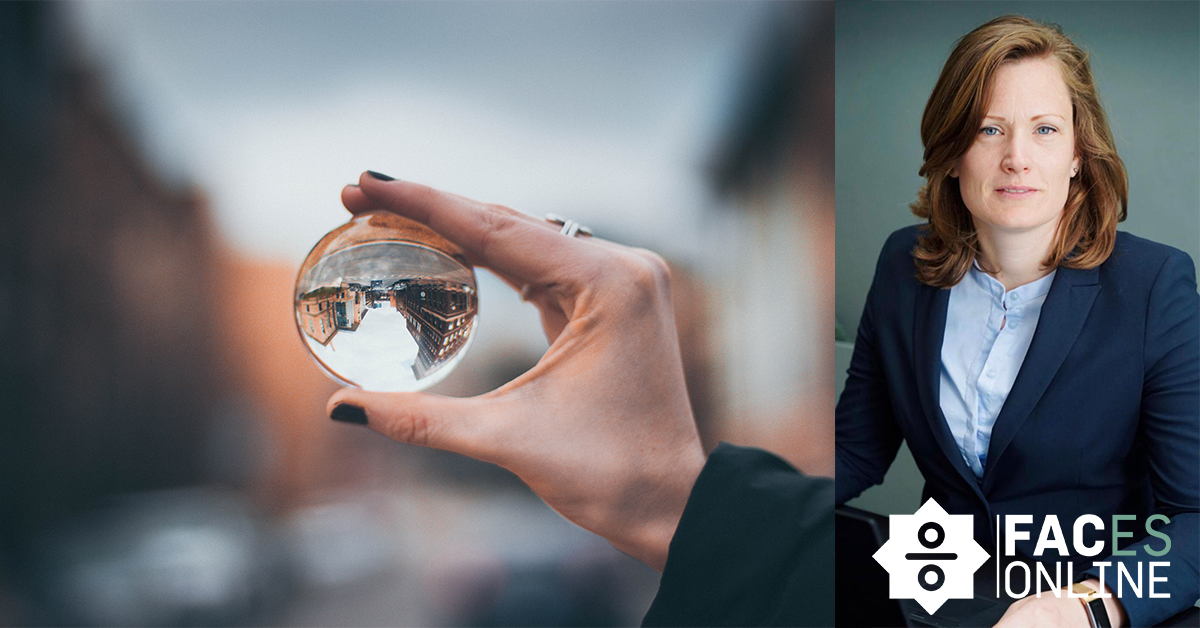 For the Dutch version, click here
The women's quota is a concept that has come up every now and then in recent years. On 11 February 2021, the women among us received some good news; the proposal for a women's quota was adopted by the Second Chamber. This women's quota requires at least one-third of the supervisory directors at listed companies to be women. Time to take a closer look at the accountancy sector. How are women doing in this traditionally stereotypical male-dominated workplace?
Let's have a look at the facts. The percentage of female registered NBA members has increased from 19.0% (2013) to 22.9% (2020). A positive, but small growth. When we zoom in on the top of the sector, we see a mixed picture. PwC is one of the firms where things seem to be going in the right direction with three women of the seven members of both the Supervisory Board and the Executive Board. This prompted us to talk to one of PwC's power women; Marieke Hormann-Buiting. Marieke shares with us her experiences and vision on gender diversity.
Could you briefly tell us about your background and career path?
Some years ago, I completed my business economics studies at Maastricht University and started my career at PwC. I am now 37 years old and a proud mother of two. I currently live in Brabant and work as a director in Eindhoven. As a director I have the final responsibility for client files, whereby my specialisation lies with technology companies. Besides my position as director, I am also a member of the MT of Business Unit South. Within the MT, I am responsible for the Human Capital portfolio, which means that I am, among other things, involved with talent development and the well-being of colleagues. 
Why did you choose a career as a chartered accountant? 
Curiosity and a preference for searching for overview and logical connections were my main motivations. How do business processes within complex organisations come together to form a logic whole. Accountancy was the perfect direction for me to dive into this. After a few business courses and orientation days, the personal connection with PwC was the strongest. I'm now approaching my 15-year anniversary. In the meantime, I even had the opportunity to work for PwC in Silicon Valley for two years. This was a very nice experience. All in all, I can conclude that PwC was a good choice. 
"Personally, I find it funny when I walk into a room with predominantly grey men. Then I bring a bit of colour."
Have you experienced a difference between men and women during your career at PwC? 
I have never felt disadvantaged because of being a woman. During my career, I have always worked in mixed teams. There is a philosophy behind these mixed teams. A philosophy that men and women complement each other's qualities and that this is how we achieve the best quality. I have to say that clients are often more male than PwC itself. My clients generally find it refreshing when I come in as a female accountant. Personally, I find it funny when I walk into a room with predominantly grey men. Then I bring a bit of colour to the table. 
Within these mixed teams, how do you think men and women complement each other?
A balanced dynamic is what I see in mixed teams. For example, I regularly work with a partner. He is high on energy. I, on the other hand, am more concrete and bring the necessary structure. These opposite characteristics make us a complementary duo. In my teams, I see the same effect; all masculine and feminine characteristics come together to form one capacity that includes client management, forward thinking, team connection and conducting a high-quality audit. 
A common argument as to why female accountants are in the minority is that it is difficult to combine  work with a family. How do you experience this?
I work part-time and take the lead in my own planning. As a result, I experience a great deal of flexibility in my work. On the other hand, I also have a lot of responsibility. Sometimes a case suddenly comes up with a customer. In such exceptional cases, I make sure that I am on standby. Finding the balance between freedom and responsibility is part of the job. Ultimately, I like the combination of my family and the challenge of my work. The trick is to bring it all together in a balance that feels good. 
Did you observe any development in the position of the female accountant over the years?
This development can be divided into two parts. The inflow is almost 50/50. A lot of attention has been paid to this and the result is positive. The challenge within the sector lies mainly in the development to higher function levels. A general challenge is to retain the group of young parents. I think it's important to make it clear to them that it's also possible to continue working as an accountant with a family; dare to rediscover yourself. Within the (senior) manager group there is a nice group of women, but the layer above paints a poorer picture. In the Partners and Directors group of Business Unit South, there are only 2 women in a group of 16. 
I believe the main cause of this is a lack of role models. Role models are crucial in creating an image of how to do your job well. Stereotypes such as 'not being able to work part-time, always being available as a partner/director' can only be broken by talking to role models who prove otherwise. When I was a senior manager, I contacted a number of female partners myself to discuss how they dealt with issues such as managing a family and flexibility. I have also been unconsciously influenced by role models. In Silicon Valley, I had a client with a female top layer. These were feisty ladies and unconsciously they inspired me a lot. 
What distinguishes the female accountant from the male accountant?
Women have certain feminine powers of which they are not always aware. At PwC, we have a female leadership programme that aims to give women insight into these feminine qualities. For example, women think three times before they say something, whereas men might say it more quickly. The advantage is that what we have to say usually makes sense. Without stereotyping, I do think that women are less prominent. That is why it is important to create an environment in which everyone can speak out.  
"Diversity is not an end in itself, but a source of quality."
Do you think it is important to have a women's quota at the top of companies?
Generally speaking, there is an allergy to the word quota, but in this case I am definitely in favour. Diversity is not a goal in itself, but a source of quality. For PwC, it is a good business case, because it improves the quality of the audit. It is also a goal that society believes in. Therefore, you cannot and will not ignore it as an organisation. If a quota is necessary to bring more women to the top, then so be it.
Why is it so important to have women in top positions?
Ultimately, what matters is that a leader has the qualities to do his or her job. Both masculine and feminine qualities can be relevant. What women can contribute in particular is their sensitivity and vulnerability. When you are vulnerable, you generally get appreciation in return. I also notice this in my work. As the only woman in the MT, I recently received a card from a male MT member thanking me for helping him to see certain things, to be more attentive and to be more empathetic. Such a compliment gives you the feeling that you bring change to a team full of men.
PwC is one of the best when it comes to the number of women at the top. How does PwC promote gender diversity in practice? 
Various programmes contribute to this, such as a programme for new parents and the women's leadership programme. We also have a coaching programme in which all coaches are trained to ensure that their female coachees experience equal opportunities. For the past year, we have also been organising active round the table discussions on topics like diversity and inclusion. The idea is that someone opens up about an issue. Subsequently, good conversations often arise about what diversity means and what people's experiences are within this theme. The ideal is that people take these conversations into their daily work and that we create a culture in which everyone feels at home, regardless of gender or origin. 
What do you think is needed to get or keep more women in the profession?
We have a world to win with role models. The Women Network Event is a great example of creating role models. During this event, a large group of female PwC staff from all over the Netherlands come together to network and share experiences. We also try to inspire young female colleagues by showing them that a career as an accountant is really possible. In this way, we create a culture of sharing experiences, daring to be vulnerable and empowering.
Do you have any tips for female students or starters who envision a career in accountancy?  
Believe in yourself and start networking. I strongly recommend students to initiate a coffee meeting with someone from the field every now and then. It is important that you form an image of what you want and where you see yourself working. This will prevent prejudices from becoming the truth in your experience. Especially at the start of your career, there is a lot to gain in this and my colleagues and I enjoy sharing our experiences. In short, create your own image and do not follow the established order. As a result, you will experience beautiful things in life.