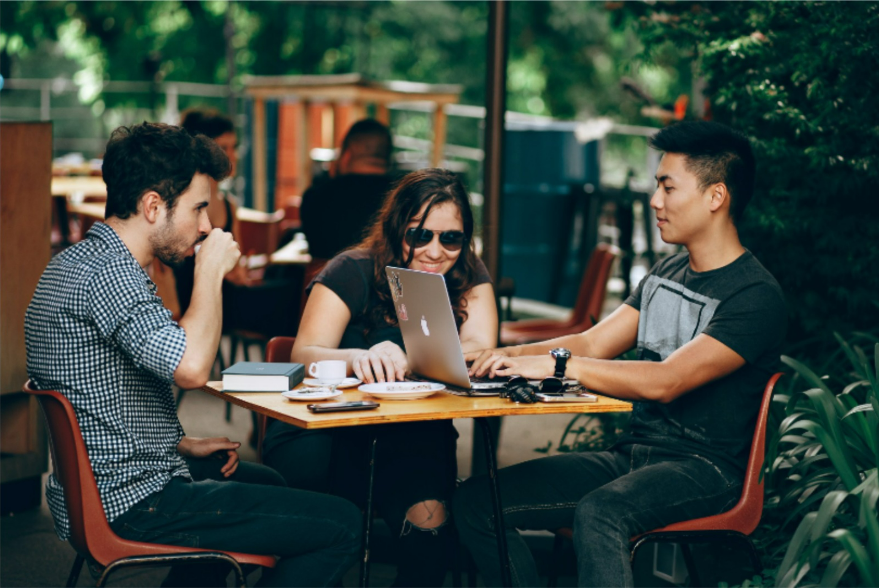 For the Dutch version, click here.
venture capital is often seen as the final step of your career within finance and investing. Typically, those who run venture capital funds have already been successful in their previous endeavors. Before someone takes on the venture capital industry, they have often been the founder of a successful startup or have an extensive career within the financial sector. Because of this, it is not a surprise that the average age of venture capital fund managers lie above 40 years old. For the longest time, no-one would question this description of those in the industry. However, in 2012 this changed when Josh Kopelman founded the Dorm Room Fund, the very first venture capital fund run by students.
The status quo
At first glance, having a venture capital fund run by students sounds like a terrible idea. Usually, students have no business experience yet, let alone the ability to run a venture capital fund. venture capital funds manage millions of dollars of external investors, which is invested in the high risk investment opportunities of startups. Because of this it is reasonable that these funds are expected to be run by experienced professionals, but not students. So why should a venture capital fund be run by students?
To understand this we have to look at the kind of investments venture capital funds make. venture capital funds seek to invest in startups that have extraordinary growth potential. They want to invest in the startup stages of companies, where the risk is big, but the potential upside even bigger. If we narrow down to early stage venture capital funds, those who are the first investors in startups, we see that they invest in startups within 2 years of their inception. If we then also look at those who would found these startups, the advantage of student-run venture capital funds becomes clear.
The value of students
Mark Zuckerburg, founder of Facebook, Larry Page & Sergey Brin, founders of Google, Evan Spiegel, founder of Snapchat, and too many more to name. All of these incredibly successful entrepreneurs all started their respective companies while they were students. And who do you think would have heard about their idea first? The ~40 year old fund manager, or the students who know them personally. Of course it is going to be the students that know them personally, their friends, their classmates, and their teammates. Simply put, student-run venture capital is way better suited to find the next big thing before it is popular than any other venture capital fund. But it doesn't stop there, because of the personal connections between the student startup founder and the student-run venture capital fund, they are also able to determine whether the student entrepreneur is actually building something incredible, or just chasing clout.
After the creation of the Dorm Room Fund, other student-run venture capital fund would also start to pop up in the United States. One example is Rough Draft Ventures, which was also founded in 2012. Both the Dorm Room Fund and Rough Draft Ventures were associated with other venture capital funds, First Round Capital and General Catalyst respectively, which are still run by typical fund managers. Generally, the other student-run venture capital funds in the US were set up by universities, where the universities see these funds as a way to provide students with real-world hands-on experience while simultaneously supporting student entrepreneurs. While the funds originating from the universities remained relatively small, both the Dorm Room Fund and Rough Draft Ventures have grown immensely. Combined they have invested in hundreds of startups.
Europe follows suit
Compared to the United States, Europe was a little later to the party. The Dutch Student Investment Fund was the first student-run venture capital fund in Europe in 2016, but was soon followed by Campus Capital which was founded in the UK in the same year. In the years after, more and more student-run venture capital funds were created; First Momentum in Germany in 2017, Amsterdam Student Investment Fund in the Netherlands in 2017, or S2S ventures in Switzerland in 2021 to name a few.
In the future, this trend will continue. The rise of student-run venture capital funds is not limited to the rise in the number of funds there are, but also the rise in professionalism. Most student-run venture capital funds remain limited to an associated university, operating on a small scale and not doing much specializing, but a few student-run venture capital funds are being created independently, for example, Graduate Entrepreneur and Round One Ventures. Both operate fully independently, and at a larger scale, and do more than just investing. Looking back at the United States, we also see that The Dorm Room Fund has also become independent in 2021, and more will follow suit.
What will the future hold
The advantage of students within venture capital is not overlooked by the established players within the venture capital industry such as Sequoia. These funds have recognized the potential of students and are now also trying to capitalize on them by setting up student ambassador programs, so that they too can have that personal connection with student entrepreneurs.
All in all, the people who believe that students have no place within the venture capital industry should think about reconsidering this. Furthermore, any students who want to enter the industry but think that they need the experience first, should reach out to student-run venture capital funds, or better yet start their own.