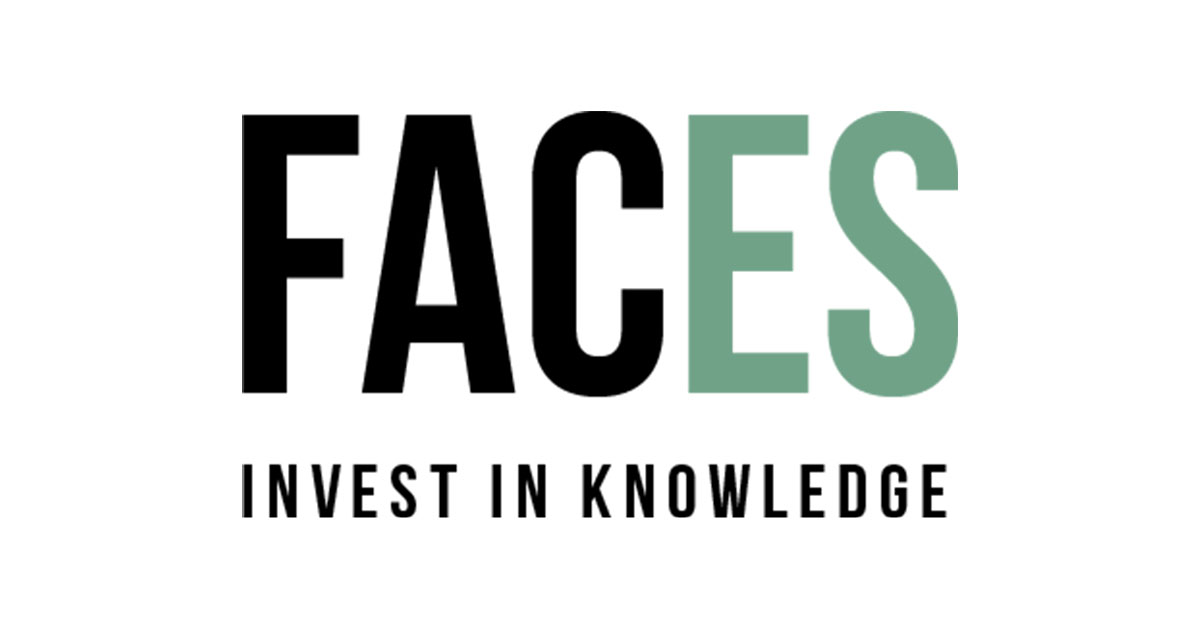 Could you give a brief introduction about yourself, what you have studied and how your career looks like so far? 
I was born in 1962. After high school, I started studying economics. At one point I started to combine studying and working, as my girlfriend and I wanted to live together. I then started working for the government psychological service. in the 80's it was not so good with the economy and the government had to make several cuts. As a result, many officials were dismissed. I started working at the department that was in charge of the reintegration of officials. At one point I got a new job as a management consultant.
This took so much time and effort, I quit studying in the last year of my doctoral. My work during this period in the psychological realm service consisted mainly of writing a business plan and setting up again this government department on a prudential reads. Some time before I left the governmental psychological services I thought it was pity that I did not have my degree completed, so then I completed an MBA with honors. Then I joined another component work of the Ministry of the Home Affairs where I was deputy director. This was the department of information where public officials dealt with the automating payroll. Then I was asked as policy director but I thought this function would not fit me. I'm a real do- person and I felt not to be so good at only thinking and writing without seeing actual effects. Eventually I went to the Ministry of Health, Welfare and Sport. Here I occupied myself with the management of the ministry, everything that has to do with personnel and finances. After that I started working at the Institute for Employee Benefit Schemes (UWV). This was a exciting challenge as social security was previously privately arranged and this was a national changed regularly implementing organization. In 2004, I became head of the employability division where the WAO, WIA and sickness are part. Finally, it has been three years from now when I was asked to join the board of directors.
What is your concrete drive for working in the public sector?
I do not think that money is most important and I like to do some meaningful work. I have always felt that meaningful work in public domain works best for me. So that has been initially the first reason to work in the public sector. When I worked once there, I became fascinated (and I still am). The implementation, services and the political-administrative domain give enormous complexity and enormous surprising points all the time. There are people who end up in the public sector, after three months saying: "That's not for me." Well, I like it.
What are the precise purposes of the UWV and in what way do they add value to society? 
The UWV has a number of goals, but I summarize it briefly to: "we prefer working instead of payments." Our primary goal is to prevent people needlessly lose their jobs and if they do still have lost, to help them as quickly as possible to get back to work. We also provide a period in which people have temporarily no work deputy income benefits. Another task is to assess whether people are sick and to what extent they can do some tasks.
Does the judging expire random or systematic? 
It is not random and it is not systematic. Anyone born incapacitated or who became disabled and got limitations before 18th can appeal to a scheme for a custom workplace and to financial support. The approval happens in advance. Before a decision is made, the person in question is inspected by an insurance doctor who assessed what you cannot and what you still can despite your disability. Then a functional assessment list is made. Everyone is approved in advance; there is no sampling or something like that. 

How does the UWV get their money and how is it spent? 
The UWV is funded by the government, the financing of the UWV is part of the State Budget. There are schemes such as unemployment and the WIA that still know the form of premiums. For 2002, the spending on benefits was fully covered by premiums that were paid in funds. The premiums go into the state budget and the benefits go out. It may be that the premium income is lower than the spending on benefits, because it runs over the national budget this is possible. The UWV can spend money on benefits but also on all kinds of facilities to keep people working and help people to get work. In addition, the UWV also spent money on itself, salary for 19,000 employees personnel, computer systems, buildings and so on.
Is the UWV is also engaged in Corporate Governance frameworks such as the Code Frijns? 
Code Frijns does not apply to us. However, the government keeps very busy with governmental issues and, therefore, issues related to self-administrative bodies (SAB) as the UWV. For SABs there is a law which describes, among other state that the UWV exists, what its responsibilities are and in which the structure of the SAB comes forward. It is also mentioned that the minister is responsible. The political leadership my not take place at case level. The minister should not interfere with individual cases, so this also applies to the UWV.
Is the UWV further engaged in Corporate Social Responsibility? 
Many companies include this in their operations in order to contribute something to society besides their primary goal. This is different for the UWV, however; UWV exists because of a societal goal of a new job or income replacement care for people who lose their jobs. This does not mean that we do not concern ourselves further with CSR. For example, also UWV a topic such as environmentally responsible actions are high priority and ensures the UWV that also people in less privileged positions get chances. We have developed a separate department within the UWV for this. We experience here that it is important to make a clear distinction of the tasks that fall within our remit and act from the perspective of CSR.
What are your proceedings as a member of the board of directors?
The work consists of very different things; it covers a lot of cases. This includes the management of the company itself, but also dealing with the social impact of our decisions. This provides a continuing need for well taken informed decisions. In order to ensure this, a large part of my time is spent on reading reports. In the morning I leave home at around seven o'clock, in the car I immediately start reading. Around eight, eight-thirty the first meeting starts, until about half past six. After this, I'm going back home, where I continue reading the papers that I need for the meetings on the next day. When I come home, I try not to work for the first hour. Then I start one last hour of work at half ten again. This is my scheme for five days a week and on weekends I work half a day.
The Board of Directors of the UWV consists of three people. Is there a specific cleavage between the duties of the Executive Board? 
We are a collegial board, which means that we are responsible with the three of us for everything, but this does not mean that we do everything triple. The President (Bruins) mainly holds concerned with the strategy, policy portfolio and everything to do with politics. My colleague Jose Lazeroms mainly manages the digital services, ICT and finance. We monthly provide distributions around 1.3 million, so the degree of automation is very high and we are also a major player in the government information systems. Hence, there is a lot of contact with other agencies, such as the tax and DUO to see if we are on the field of automation and to see if automation safety issues can be arranged together. My own portfolio consists of the operational area. This relates to the provision of the benefits, the tasks of the working group, and so on.
In what way does a management position at a company like UWV differ from the same position at a multinational company or another large private company?
The biggest difference is that what we do is not determined in the organization, but it is determined in The Hague. That gives the work a real extra dimension. In recent years, we had fairly frequent government changes and the political views on the social security were quite different. Left does often disagree with the right, so at the moment the political constellation changes, ideas are exchanged about what we should do and how we should do things. In an organization like this, you need above-average sense, empathy and interest for the political and administrative system, instead of reasoning from the ratio. Sometimes there are things in the political logic very normal, such as closing a compromise, which we, from the perspective of the implementing agency, would prefer a different solution.
Did the UWV felt  significant changes in response to the financial and economic crisis, and if so, how is the UWV handling these changes?
The consequences of the financial and economic crisis are decisive for our work; as bad in the economic downturn, we have a lot of work and vice versa. If you look at the consequences of the current crisis, it hits us in two ways: through the crisis, there is high unemployment (and therefore a heavy rely on our services), and second, the government decided as a measure greatly to cut back on government spending, which lowers our income. That is a sort of summary of 10 years UWV. If you look to the tasks that we have now (which is the task of the old UWV and CWI together), we had in 2002 about 28,000 people and now there are 18,000. In near time there another 5000 employees have to leave. So the crisis hits us in the heart.
Does the current political climate affect the way benefit fraud is being discouraged?
We notice that at times the economy is at a lower level, the intention for benefit fraud increases. But we also see that the politics draw much attention to control or  people play by the rules. The previous government introduced last January a new law in case of fraud, stating that violations committed in the social security system are being punished much stricter than before. Until last year, it was as if you had committed fraud and you had thereby wrongly received a benefit, you had to pay ten percent penalty that money. Since January this has penalty become hundred percent.
Finally, do you have any advice for students from Tilburg?
What is important: finish your studies. Try to get some practical experience. We note that in a period of economic downturn people entering the labor market without experience have it harder than those who have already gained some experience (an internship for example as well). One last tip would be: make sure you're findable, in a good way. So for example, on LinkedIn or werk.nl. We found out that a lot of employers are not waiting for cover letters, but are looking for employees in all the digital files that are out there. The sooner you get started, the better it is.
This interview is translated from Dutch to English by the Editorial Board of Asset | Accounting & Finance.