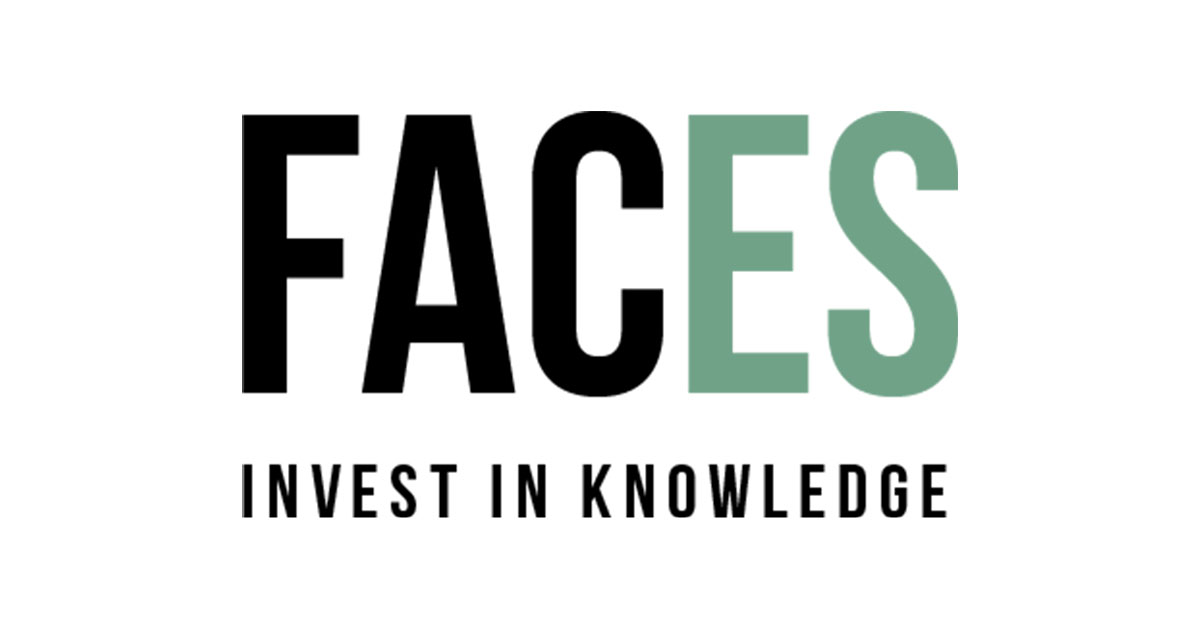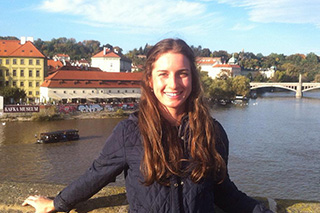 A contribution by Faces editor Georgie Watson. She is an exchange student from Melbourne, Australia and studies Finance and Economics at TiU. She writes about the highlights and surprises she discovered in Netherlands and around Europe.
A reoccurring question that has been proposed to me, is why as an exchange student from Australia, did I chose to study in Tilburg, of all places? Let me start by stating the obvious: speaking a foreign language is not a current talent of mine. When considering my options, it was the Dutchmen's ability to communicate in English with such affluence that sparked my interest in the country. Globally, the Dutch are renowned for being "ahead of the times" in their English speaking ability and this I can confirm. What's more, the feedback I received from friends who had previously lived in the Netherlands made me realise that this country could be an exciting place to learn, travel and socialise.

My first impressions, having just traveled through the Mediterranean the previous month, I landed in Schiphol Airport and there were three things that stood out immediately. Obviously, the high degree of English-speaking locals, the mass of generally well-dressed and well-groomed men, and finally, the unbelievably heavy rainfall outside (given it was August!), which particularly shocked me as I dragged a twenty-eight kilo suitcase full of summer clothing behind me.
Three months on, I can confidently say that I have had the most amazing experience, have met fabulous people and have been surprised by such vast facilities available in Tilburg and at the University itself.
It was the Economic School and its strong global reputation that drew me to Tilburg University. The emphasis on economics and world trade in my chosen subjects has been challenging yet incredibly relevant and rewarding, particularly given the current hype around European economic instability. It has been enlightening to live in a country within the European Union and simultaneously study fiscal and monetary issues that align with news headlines. Coming from Australia, it makes you realize how isolated we really are. The combined effect of living and learning within the European Union has given me invaluable insight. It is clear to me that The Netherlands, despite its small size, is a big player and contributor to the European economy.
Professors here (taking note that they are teaching in their second language) are incredibly thorough and passionate about what they are teaching. I have adapted to the strict emphasis on arriving on time to lectures, though conversely, have not been so flexible in adjusting to the coffee, which does not compare to Melbourne's high standards.
Of course, the people I have met have been the highlight. Living in international student accommodation, I have been exposed to so many different cultures, religions, perspectives and cooking styles, which create an environment that is conducive to learning something new every day. In Tilburg there have been countless opportunities for exchange students to meet new people. From the international student associations to Dutch study organizations (ASSET being one of them), they provide a setting to meet interesting characters, make friends and create networks that wouldn't otherwise be possible.
The Netherlands is clearly an international hub attracting thousands of students from around the world. Unlike some countries, the diversity of people that you interact with daily creates a foundation of insight into a variety of cultures that you cannot experience anywhere else. From Colombia to South Korea, we share stories and contribute to heated debates at the dinner table, which provide a platform of continuous development within a social setting. The combination of these daily interactions, along with studying international economics truly makes for an invaluable time abroad.
Some highlights for me also include the overwhelming ease of international travel. Given Australia's inaccessibility from the rest of the world, popping over to Barcelona for your birthday weekend would be impossible. I have loved how proximate European countries are to one another. The nightlife has also been memorable, however, adapting to the bike ride home at four am in the morning is still a struggle.  I have additionally loved being able to run in any direction to find yourself bound by dense forest or rich agricultural landscapes. This contrasts' strongly to the typical Melbourne run: heavy traffic, modern skyscrapers and artificial noises. Finally, there was one thing I had to do before my time was up: learn to ride a bike without hands. The achievement was a memorable occasion and I will be taking this trendy skill back home to Australia!
With only a few months left, I cannot imagine what life will be like when I have to depart. Upon graduating from my Bachelor of Commerce in July 2015, I will be applying for graduate positions in finance and I hope to one day return to work in Europe, whilst always knowing that my second home is right at my doorstep.