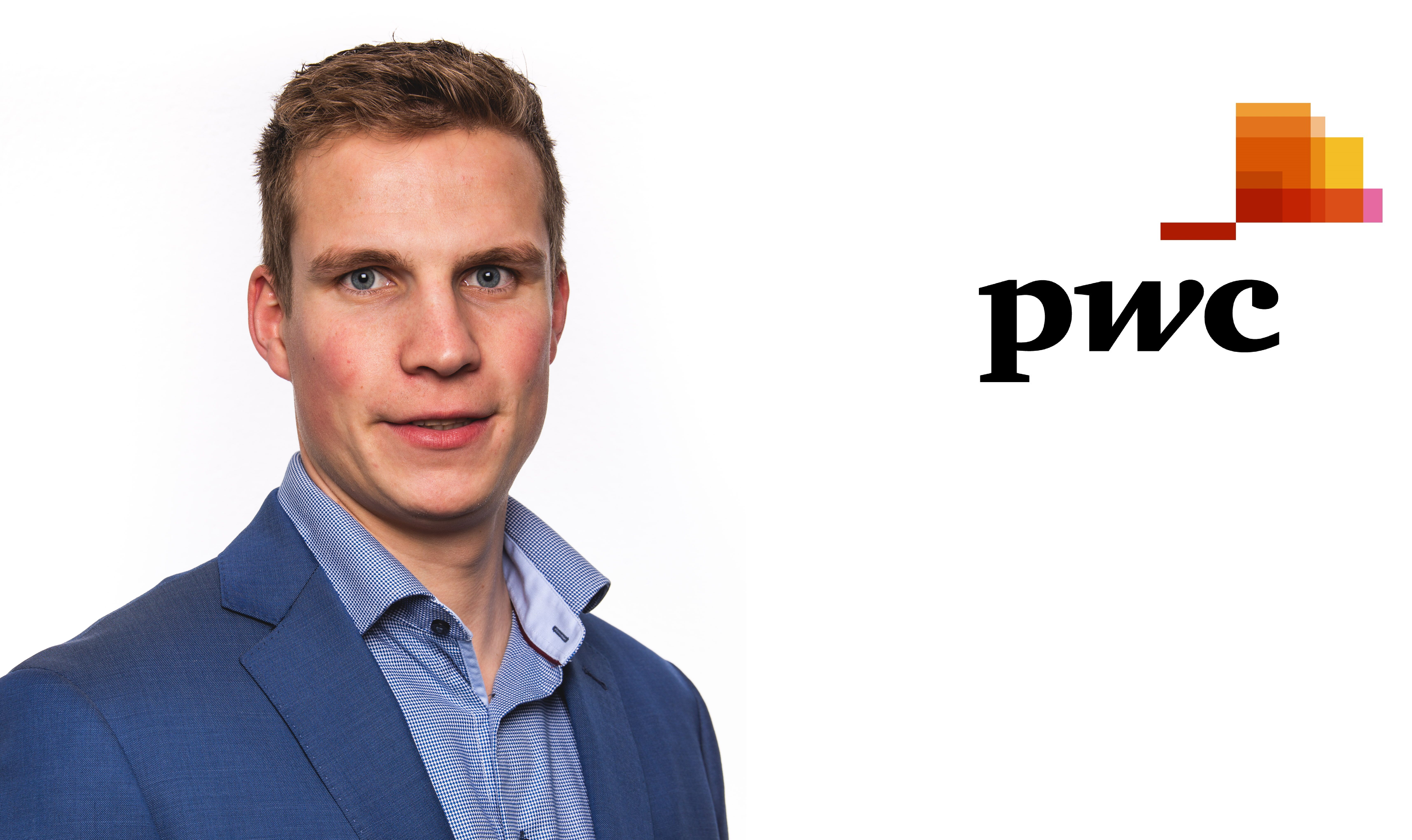 My name is Paul de Kort, 26 years old and living in Veldhoven. I have been active within PwC for two years now, first as an intern and momentarily as an Associate at the Assurance department of PwC Eindhoven. Besides the work at the assurance department, I'm doing my Post-Master Accountancy at Tilburg University. In my free time I play football and I enjoy spending time with my friends and family.
In 2011 I started studying at the Fontys Academy in Eindhoven. Here, I chose to specialize in accountancy in my third year. I finished my studies in the summer of 2015. After that, I went to Tilburg University to do a Pre-Master and I later obtained my Master's degree in Accountancy. During my studies, I discovered that I'm interested in the financials of companies and the stories behind them.
Why PwC
Because I went to Fontys before I started my Master's, I had already had two internships of six months each at accountancy firms. I did both internships at medium-sized offices in the neighborhood of Eindhoven. While writing my Master Thesis, PwC offered me the chance to do this in combination with a graduation internship at PwC. This was the ideal opportunity for me to discover a Big-4 office. What was next, the question came up: What office? I made this choice based on my gut feeling. I went to in-house events like in-house days, barbeque-nights and case-days. At this way, I learned more about three of the four big offices, and got to talk with them. Based on these conversations, it became clear to me that PwC was the best fit for me.
Because of the informal atmosphere I immediately felt at my place within PwC, and I quickly bonded with my colleagues. Besides that, I noticed that PwC is open to invest in its employees. This quickly became clear to me when I got in touch with 'The Associate Academy'. This is the 2-year accountancy training program at Pwc, where you see all different types of industries and clients in the first two years, develop yourself personally with the help of a coach, gain a lot of work-experience, follow trainings and attend social events to expand your social network.
Experiences so far
Momentarily I'm in the final stage of "The Associate Academy". During this training I got the space to gain experience within different sectors. Besides that, thanks to this unique training course, I got to develop myself professionally as well as socially.
"Because of the informal atmosphere I immediately felt at my place within PwC, and I quickly bonded with my colleagues."
Besides the work-related activities there were a lot of social events, where you get to know your colleagues in a different way. To give a few examples, I went on an organized weekend with everybody that started in the same year as me, and in March we went on a ski-trip with the entire office. Besides that there are also regular sports-events like indoor football or tennis tournaments. In short, there are enough opportunities to get to know your colleagues better.
My tips for students
Visit the many events that are organized to get a good a picture of the office culture. In the end, all offices have similar activities on the job, which is why my advice is to go for the organization that is the best fit for you. Look for a place where you feel at home!
Besides that, I advise all students to write your thesis at an accounting firm. This offers you the possibility to see potential employers from the inside. Besides the impression you get from the company culture, it is possible to work in practice for a few weeks. At this way, you get a good image of everything that is going on in practice.