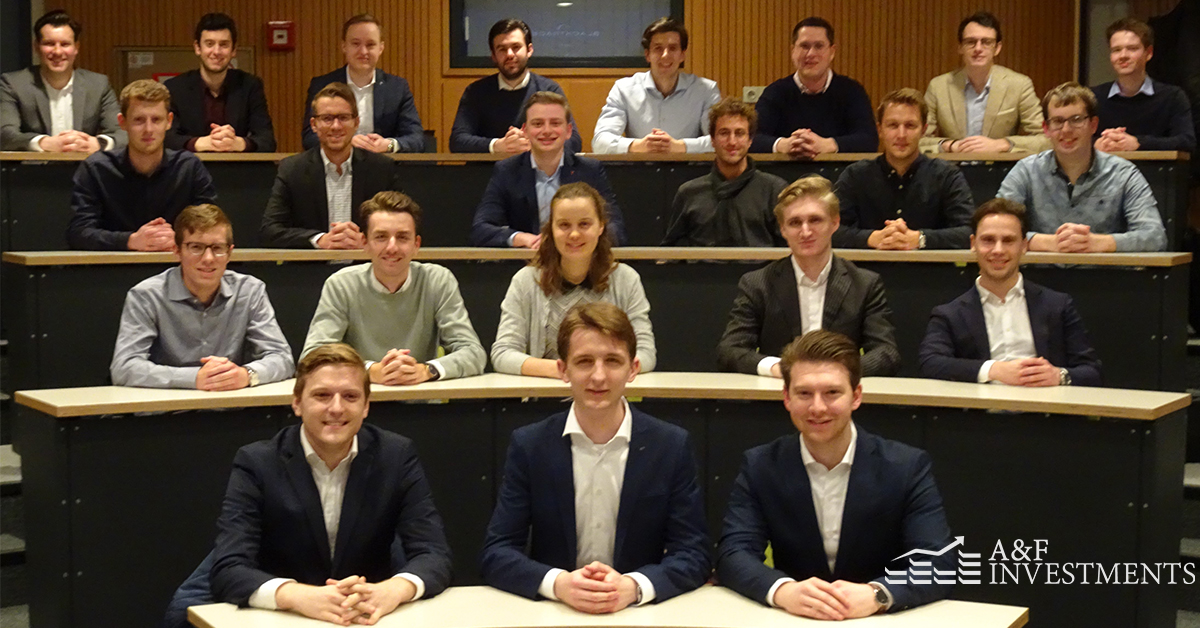 Being an investor comes down to making decisions. Do I buy or not? Do I sell or not? Do I keep more cash or do I want this stock or another? Should I buy more ETFs?  Last quarter, A&F Investments thought that the market had rallied for long enough . We held more cash and played the waiting game. Sadly, this led to underperformance. Investing is also a psychological game. Being 100% invested in equities makes for a bumpy, but rewarding ride in the long run. Being fully invested in the indices, which every investor uses to test his return, will usually give the highest performance. However, this doesn't have to be the best choice for the average investor. What you need to prevent is buying more on a high and selling out when markets crash. Therefore it makes sense to throttle down when markets rally for as long as they are doing now.
Why are markets rallying so much and for so long? The economic situation in Europe and the US is not very positive. The major reason for good performance is the low interest rate environment, held in place by the Fed and ECB. This is a sort of IV drip for the stock markets. If other investments with low rates are less interesting, these equities reward more in relation to the risk. The interest rate is so low to promote investments in an effort to raise inflation and economic growth. Is this the first symptom of the end of the long reign of Europe and the United States? The main growth can be found in India, China and Africa. But investing in these regions comes with a big risk. The reports and information are not always translated to English and the regulations and laws are not necessarily in place to protect shareholder interests.
" A&F Investments thought that the market had rallied for long enough. We held more cash and played the waiting game."
That being said, there are still plenty of options in Europe and the US. Take Boeing, an airplane manufacturer, which lost roughly 20% of its value on the market when news came out that their new airplane, the 737 Max 8, had faulty software which led to the crash of two airplanes. A&F Investments sold TomTom and accepted its loss. The results disappointed again and again, so we decided to make more room for other ideas. Next, we bought Zeal Network. Zeal Network is an innovator in the gambling market, with games like Raffld, where you have a chance to win a holiday instead of a monetary reward. The company is well positioned and we saw opportunities for the company on the global market. On the American market we bought Apple, Take-Two and the Chinese Baidu. Lastly, we bought extra shares of Galapagos. We were expecting the final results in their Filgotinib research to be positive, leading to an increase in price. Now we can state this as a good move, since in the beginning of April, the medicine was approved and the stock rose from 85 to 110 euros.
As a result, A&F finished the first quarter with a positive result of 8.81%. The Dutch AEX rose 12.51%, the S&P did even better, with 13.17%. This result was mainly due to our large cash position. For the committee, it was business as usual. The members of the committee got to know each other better over some poker games after the last meeting and we had a great guest lecture given by Blacktrace Mergers and Acquisitions. Next quarter, we will test shorter pitches in smaller groups, which will hopefully provide more dynamic and interesting meetings. Let's see where we go next!