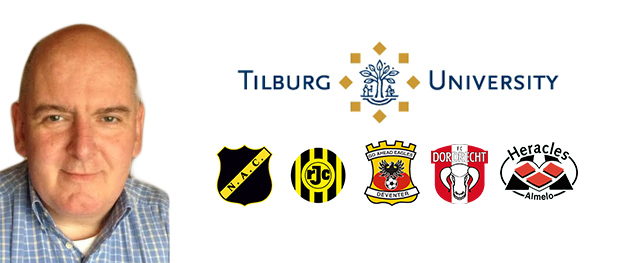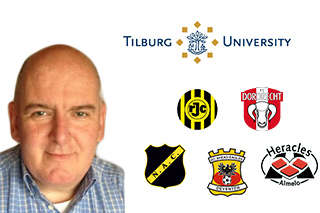 Sports journalism and economics
Two weeks ago, the Dutch football season came to an end. NAC Breda were relegated, just like Go Ahead Eagles one week ago and FC Dordrecht some weeks ago. All of these clubs dismissed their trainer-coach during the season. NAC Breda fired Nebosja Gudelj in October 2014. After that, Eric Hellemons took over, but only for a few months. On January 1, Robert Maaskant was installed as the new boss of the 'Pearl of the South'. His father, Bob Maaskant, is a club legend, who introduced the 'Avondje NAC' in the 1970s and 1980s. However, the improvement of the results was negligible, despite hiring a bunch of new players for the second half of the season, including former internationals Dirk Marcellis and Demy de Zeeuw, striker Guyon Fernandez and youngster Menno Koch (a student of Tilburg University). Still NAC Breda could not avoid relegation, though the play-off final against Roda JC was a thriller. Go Ahead Eagles dismissed Foeke Booy in March 2015 and his former assistant-coach Dennis Demmers became the man in charge. Admittedly, I had never heard about this trainer-coach. He seems to have done a good job in amateur football, winning the Rinus Michels award as the best trainer-coach in these ranks. Nevertheless, Go Ahead Eagles were narrowly beaten by De Graafschap in the semi-finals of the play-offs. By the way, as the son of a former trainer-coach in amateur football, I can confirm that the difference between the professional league and the amateur ranks is huge. If an amateur club has an affluent sponsor, they can always hire good players, which is, no doubt, the most important factor determining success or failure. When De Valk celebrated their centenary, my dad was highly praised in the '100 years De Valk' book that was published then, for the 1973 championship in the Tweede Klasse. At that time, the Tweede Klasse was the second tier of Dutch amateur football. However, striker Jacques Arendse, a former FC Eindhoven professional player, scored no less than 29 goals in 26 matches, which was the main explanation for this success. FC Dordrecht fired Ernie Brandts in February 2015. The situation was already hopeless for 'De Schapenkoppen' and Jan Everse was clearly aware of this. His press-conferences and media interviews were big fun, but relegation was inevitable. The former player of Feyenoord and Ajax will be in charge of rebuilding FC Dordrecht in the Jupiler League next season.
Thus, Arno Vermeulen, a reputed pundit, drew the conclusion during 'Studio Voetbal' that all of these board decisions were wrong. Well, one has to remember that Heracles Almelo also fired their trainer-coach, Jan de Jong. At that time, Heracles had lost all seven matches. Admittedly, from a mathematical point of view, it was almost impossible for his successor, John Stegeman, to deliver a performance that was even worse. Yet, Stegeman exceeded all expectations by simply finishing as fourteenth in the final table, thus even avoiding the play-offs.  Moreover, Roda JC were promoted, as already mentioned above. Head-coach René Trost left the club in April 2015, after mutual agreement had been reached that continuation of his stay was no longer desirable. His assistants Rick Plum and Regilio Vrede took over. They earned a well-deserved but hard-fought promotion. In conclusion, we have seen five dismissals, with two successes (Heracles Almelo, Roda JC), a neutral result (FC Dordrecht) and two failures (Go Ahead Eagles, NAC Breda). Thus, even this non-scientific discussion shows that Arno Vermeulen drew his conclusion a little bit too quickly. What does this have to do with economics? Well, in a number of papers, the clear analogy is put forward between firing trainer-coaches in the professional football sector and firing CEOs in other domains of business life.
Another news item drew my attention. According to sources within FIFA, President Sepp Blatter has not voted in favour of organizing the 2022 World Cup in Qatar. This suggests that he was against this choice. It is well-known that Qatar 2022 already has become a nightmare for professional football, due to the treatment of immigrant workers and the necessity of rescheduling the seasons between 2018 and 2022. This decision-making exhibits another clear analogy, viz. with the decision of Central Banks about 'the' interest rate. Sylvester Eijffinger, one of Tilburg's most reputed economists, has done a lot of research with respect to decision-making in central banks. I have to admit that I am not expert in this field at all, but it seems that he always closely studies the minutes of meetings of the boards of Central Banks. So before we draw any conclusions on the voting behaviour of Sepp Blatter, it would be very nice to examine the relevant minutes as well. And, even then, we must be aware of the fact that the real wheeling and dealing is done elsewhere. In summary, many journalists would benefit from economic knowledge when assessing football policy.