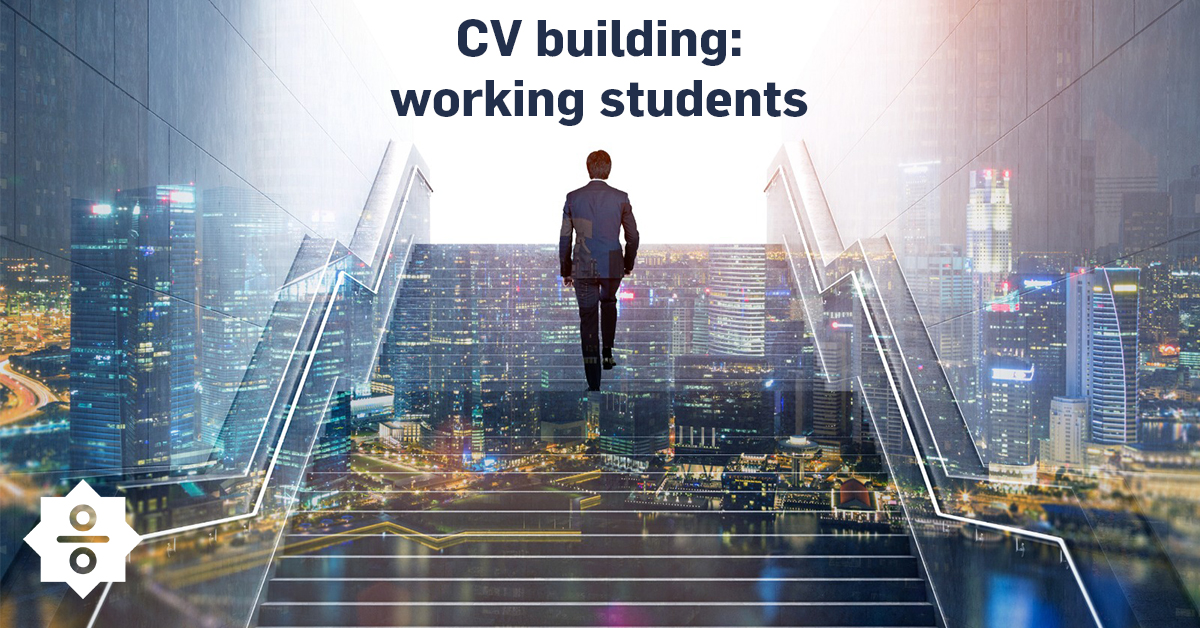 For the Dutch version, click here
In your student days you are in the prime time of your life, in which you progress towards your future. During this time, you might be building up a nice resume. Over the last couple of years, however, many things are expected from you. In 2015, the standard scholarship was abolished, which caused us to build up debt along the way to our graduation (see article Uncle Duo). Besides this, firms expect more often from students to build up a resume of a certain level. Therefore, the Faces editors did some research by interviewing various working students.
Dennis Smulders – working student at PwC
Dennis Smulders is a third year student Business Economics at Tilburg University. Dennis has been working at PwC in Eindhoven for more than a year now, at the department Assurance. Being a working student provided Dennis with personal growth, but also growth in the academic area. "You learn how to handle things professionally and besides that, you learn how the job as an accountant looks like. In my case, PwC offered me a coach. This coach helped me to develop my professional skills and helped me with my questions in general. I have experienced this as a very positive aspect of being a working student, because someone who has already done this for a few years can provide you with meaningful insights." Dennis was also directly involved in the audit process. The direct contact with different customers makes the job extra diverse. "It is nice to discuss directly with the customer, and look for solutions to accountancy questions. By doing this, you obtain a good image of firms within different sectors." Having a good schedule while studying and working is crucial according to Dennis: "By doing this, you avoid having extra work when the studyload is more intensive. Fortunately, your coach helps you with this as well."  Dennis recommends talking to as many recruiters as you can at the events of Asset. "They are open to inform you about the firm and the possibilities. I would say: Give it a chance!"
Ella Boerkamp – working student at BDO
Ella Boerkamp is currently studying MSc Accountancy at Tilburg University and is a working student at the Audit & Assurance department at BDO. Furthermore, Ella has worked as a working student at 'Bureau Vak Techniek' (BVT) at BDO. She started with this in the second year of her bachelors and sees this as the perfect opportunity to start: "It is easy to combine the job with your studies. You choose which days you work and whether you work 4 or 8 hours. Besides that, BDO is located next to the university. So even on days that I had lectures, I could work 4 hours that day, before or after the lecture". After this, Ella switched to the A&A department at the start of her masters. "This switch felt good to me. At A&A I had the opportunity to perform full control activities that a starting accountant does as well. It is a perfect opportunity to gain experience in practice next to your bachelors or masters. Being a working student can also help you choose whether you want to do the Post-Master Accountancy or not" As a tip for current students, Ella says the following: "Being a working student provides you with much knowledge and you get to know the business life at an early stage in your life. Therefore you are ahead of your fellow students if you have been a working student!"
"The knowledge that you gain as a working student cannot be described in academic format which leads to a mutual effect as motivation for your studies."
Luc van den Tillaart – working student at Deloitte
Luc van den Tillaart shares his experiences as Staff Audit at Deloitte. In february 2019 he started as a working student at his current employer Deloitte. "I worked three days a week in the audit practice. I performed the same working activities as a starter and had the possibility to look at different types of firms, which made my job very diverse. By working you gain a good image of what an accountant does, rather than just following your colleagues. You are a fulfilled member of the team." Luc started as a working student during his master and emphasizes that this is the best period to start a working student: "At the end of your bachelors or during your masters is the best period to start. At that moment you get a really good picture of the activities of the job and you can see whether it is your cup of tea." Although working besides your studies may be time consuming, Luc would definitely do it again. As a tip for other students he says: "Try to orientate during your studies what you want to do. This is the easiest to achieve by going to different events. Via these events you get in touch with employees of accountancy firms. However, do not forget to enjoy your time as a student as well!"
Stan Paau – working student at Rabobank
As a working student at the headquarters of Rabobank in Utrecht, Stan Paau gained his first experience within the banking sector. He worked in the department Wholesale in the co-operative Rabobank. "The knowledge that you gain as a working student cannot be described in academic format which leads to a mutual effect as motivation for your studies. Besides this, you can use your knowledge that you have gained as a student, to implement this and learn more about the recent developments within the capital markets and the different ways of financing." Other benefits mentioned by Stan are the significant enlargement of your network and the good orientation on how the function of a starter may look like. A disadvantage according to Stan is the combination of work and studies, what might be difficult for some people. "It is though. However, I personally had a flexible function, which allowed me to work less in exam periods, as long as I compensated for this whenever I had more time besides my study." Finally, Stan advises students the following: "I would recommend you to be assertive in the time that you work there and (during your job interview) show your interest in the firm. This will cause your colleagues to be open towards you and show you the ins and outs of the firm.
Conclusion
Being a working student is a win-win situation: besides the good financial reward, it really adds value to your future as well. Experience has shown that being a working student has a positive effect on your resume, which gives you an advantage over your fellow students. Besides this, you expand your network and it is a good first step to start a serious job. Since a working student is combined with a study, it might lead to some extra pressure. To decrease this pressure for yourself a good time schedule is important. This gives you an overview and makes it possible to combine these two things!