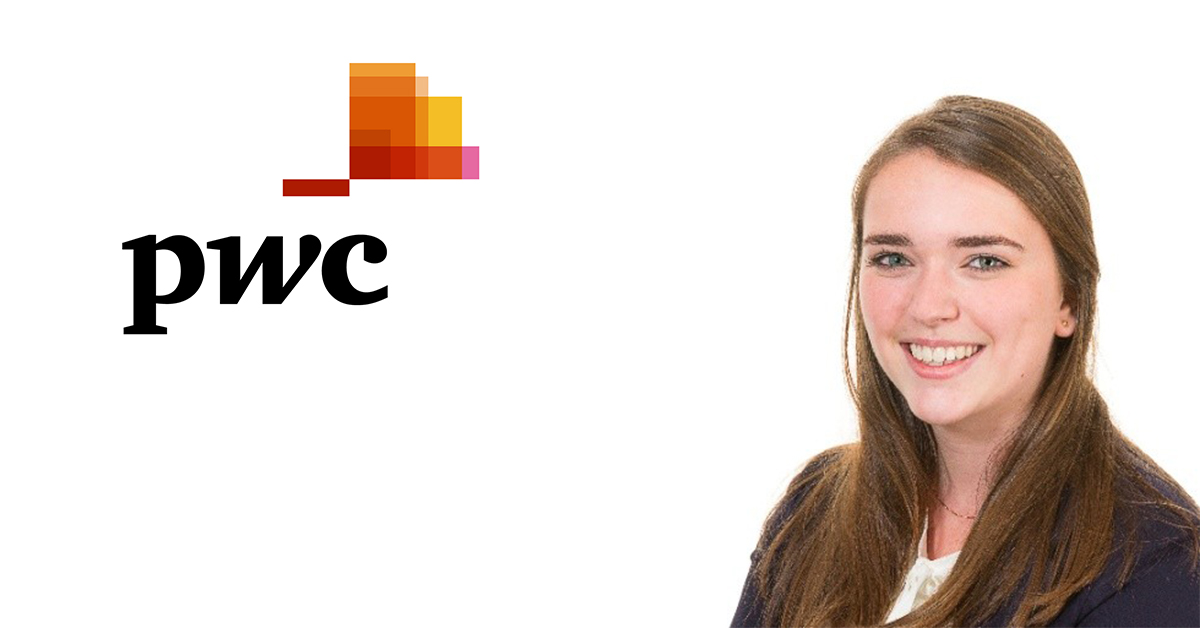 For the Dutch version, click here
My name is Steffie Nuijts, I am 23 years old and I live in Tilburg. Since September 2018 I have been working as an Associate Accountant at PwC, the same place where I have written my thesis before finishing my studies. Next to working I am also busy with the Post-Master Accountancy at Tilburg University.
After receiving my VWO-diploma in 2014, I chose to study Business Economics in Tilburg. I went to live in a house with different students and became member of a student association. During that time, I was still unsure about what kind of job I wanted to do, the only thing I knew then was that I wanted to do something with business and that I was good with numbers. Despite the busy student life, my bachelor's in business economics went well and after a semester abroad in Sydney the moment to choose a master's degree came closer. I decided to attend different activities from A&F and EBT and got to learn more about the different topics to study and about different types of companies. I applied together with a friend for the PwC Women's Event in Amsterdam and this was the first time I got acquainted with PwC and its culture.At the event we got to know the people who work there in accounting as well as the recruiters. I immediately got to know people who could tell me exactly what a job in Accountancy is like and what you can expect from it. I stayed in contact with one of the people I met at this event and in little time I applied for an internship opportunity to write my thesis at PwC in Eindhoven.
"I knew pretty fast that I wanted to work for a Big-4 accounting company, the reason for this is because you get the opportunity to learn a lot and also a lot of opportunity to keep growing within the company."
During my internship at PwC I got to know a lot of people who also started the same year at PwC as me. What really got my attention during my internship was the informal atmosphere at the office, I liked this a lot. Thus, I decided to work for PwC immediately after my internship.
Why PwC?
I knew pretty fast that I wanted to work for a Big-4 accounting company, the reason for this is because you get the opportunity to learn a lot and also a lot of opportunity to keep growing within the company. The reason why I chose for PwC was eventually based on my instincts. I matched with the people who I got to know during my internship. The atmosphere and the culture were exactly what I hoped to get for my future job.
My first year at PwC
In September 2018 I started as an Associate at the Assurance department at PwC in Eindhoven. You start immediately with an introduction during the first two weeks where you get to meet all the others who are also starting at the same time at PwC from your office as well as from other offices in the Netherlands. Besides learning a lot here, you also get to know your colleagues in an informal way really fast. These first two weeks are also the start of a so-called Associate Academy: a 2-year training program where you will develop yourself with the help from a coach, a lot of working experience, internal trainings and social events.
After the somewhat scary stories about working at a Big-4 firm, my fears were especially focused on the fun stuff that I was going to miss forever from my time as being a student. Fortunately, the opposite was true. Of course, people work very hard now and then, but I still have enough time for my busy social life and there are a lot of fun activities organized by PwC. Last year I went on a ski trip with PwC and we often have activities, drinks or sport events together for the whole office and the Christmas party is always a fun activity. Furthermore, the bond that you create with the others in the Associate Academy really becomes a strong one. We often go for a drink after classes on Fridays and we also go out often after a busy period at the university or work.
My tips for Students
What I want to especially advise you all as students: orientate yourself broadly enough! Attend as many activities that are organized as possible and get to know the organizations that you meet well. Talk to the people who are already working there and ask them for their opinions. Lastly: follow your instincts!