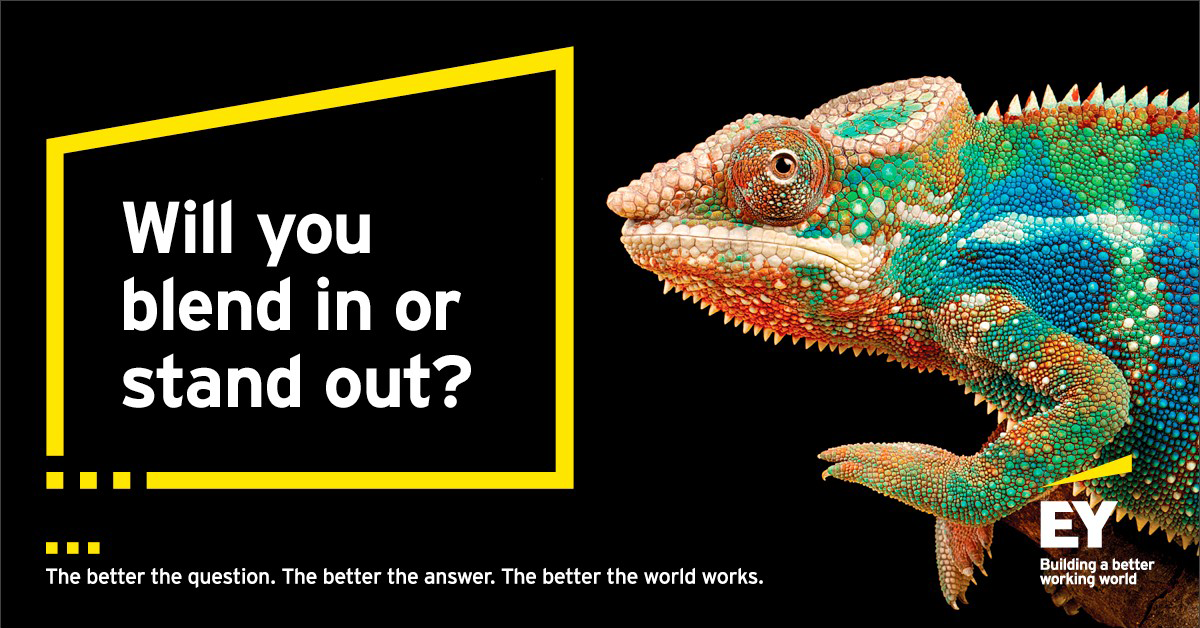 Who am I?
My name is Diede Hoenderboom. 22 years ago I first saw the light in the Achterhoek, in Aalten to be exact. After getting my VWO diploma (Economics & Management) I moved to the oldest (fact) and most beautiful (opinion) city of the Netherlands: Nijmegen. There I graduated from the bachelor's Business Economy at the Radboud University in three years, after which I started my master's Accountancy in Tilburg last year. I am pleased to take you along my story with EY!
EY Experience
My very first contact with EY was in the beginning of 2017 during an In-house day at the office of Arnhem. This resulted in an informative afternoon and a great dinner. Half a year later I got called by a recruiter with the question whether I was interested in applying to partake in the Business Course. Four days with EY and 25 students from the whole of the Netherlands to a (back then) unknown location, that really interested to me! After an application round at the office in Amsterdam I got called with good news: I was selected to partake in the EY Experience.
A month before we left the destination got announced: Paris! In a hotel with a view on Arc de Triomph and a fantastic group the days were over before I knew it. The days were well-filled with working cases at the office and many informal activities to get to know each other and EY better. A good example is the concluding partner dinner in Rotterdam, where twenty partners of all offices in the Netherlands came to answer our burning questions. What I can recall to great extent about these days is the nice and accessible atmosphere that surrounds EY.
"During my thesis internship I tagged along when visiting a large retail customer and a local government. These weeks gave me a good image of the work and duties of an Auditor and then I knew for sure: I want to be an Auditor at EY."
Thesis internship at EY
During the Master Accountancy in Tilburg there is a lot of room for a thesis internship at an accountancy office. I wanted to use this opportunity, preferably at EY. When this option got offered to me, I took it with both hands and that's how I started at EY Eindhoven at the start of this year. There is a great deal of advantages of writing a thesis at a company. We get an extra mentor from EY, we got offered the opportunity to go along towards customers and experience what working in audit is like, got to know more about EY and even got a generous monthly compensation.
During my thesis internship I tagged along when visiting a large retail customer and a local government. These weeks gave me a good image of the work and duties of an Auditor and then I knew for sure: I want to be an Auditor at EY. Before I could realise this, I still had to graduate. Thankfully, also due to the good mentoring from EY, I managed to do this after completing my master thesis. I still had a few months left to enjoy my last summer as a student before my working life began.
EY Induction
My career could not have started better: A week with the starters of EY Netherlands and France to Greece during the EY Induction. This week was filled with trainings to train us for the first customers that would quickly follow. The evenings consisted of informal activities like a partner presentation, a Mr & Mrs EY election, EY's Got Talent and different theme parties. An intense, but wonderful week.
My first month
Back in the Netherlands with a backpack of new knowledge I started as an auditor. I positively look back at the first month, where I met my first customers and teams. My customers for the coming year are very different, from large listed corporations to small care-institutions. The reason for this is to gain as much knowledge as possible and to see what is best suited for me. Because I started my Post Master Accountancy (PMA) at Tilburg University, I work from Monday until Thursday. Fridays are filled with working groups and colleagues at the university. This will continue until January when busy season begins: The busy season for auditors, when studying is put on hold for a while.
Support from EY
Just as with my thesis internship, as fresh new employees we get a lot of support from EY during our career. Everybody is divided across Development & Learning Teams (DLT): five people from your year and a senior that gets together four times a year to discuss experiences and challenges in an informal matter. Besides that, everybody gets assigned a counselor. With this counselor a study-plan is devised and discussed to help your career at EY.
My advice
Just like you probably noticed, I'm extremely happy with my choice to work for EY. During my orientation period I have been in contact with different Big4 offices. From my surroundings I often got the advice to pick 'something that feels good'. Back then that was a tough choice. When is your feeling good enough? Now that I'm looking back at the past time, I can surely say that I chose based on feeling. In essence the jobs at different Big4 offices are very similar, which is why the company culture and its employees became more important in my choice. Within EY I appreciate the accessible culture that prevails amongst employees. My advice to students that still have to make a choice: Choose what feels best for you! How can you find out? By visiting different companies and their employees during in-house days, business courses and/or (thesis) internships.