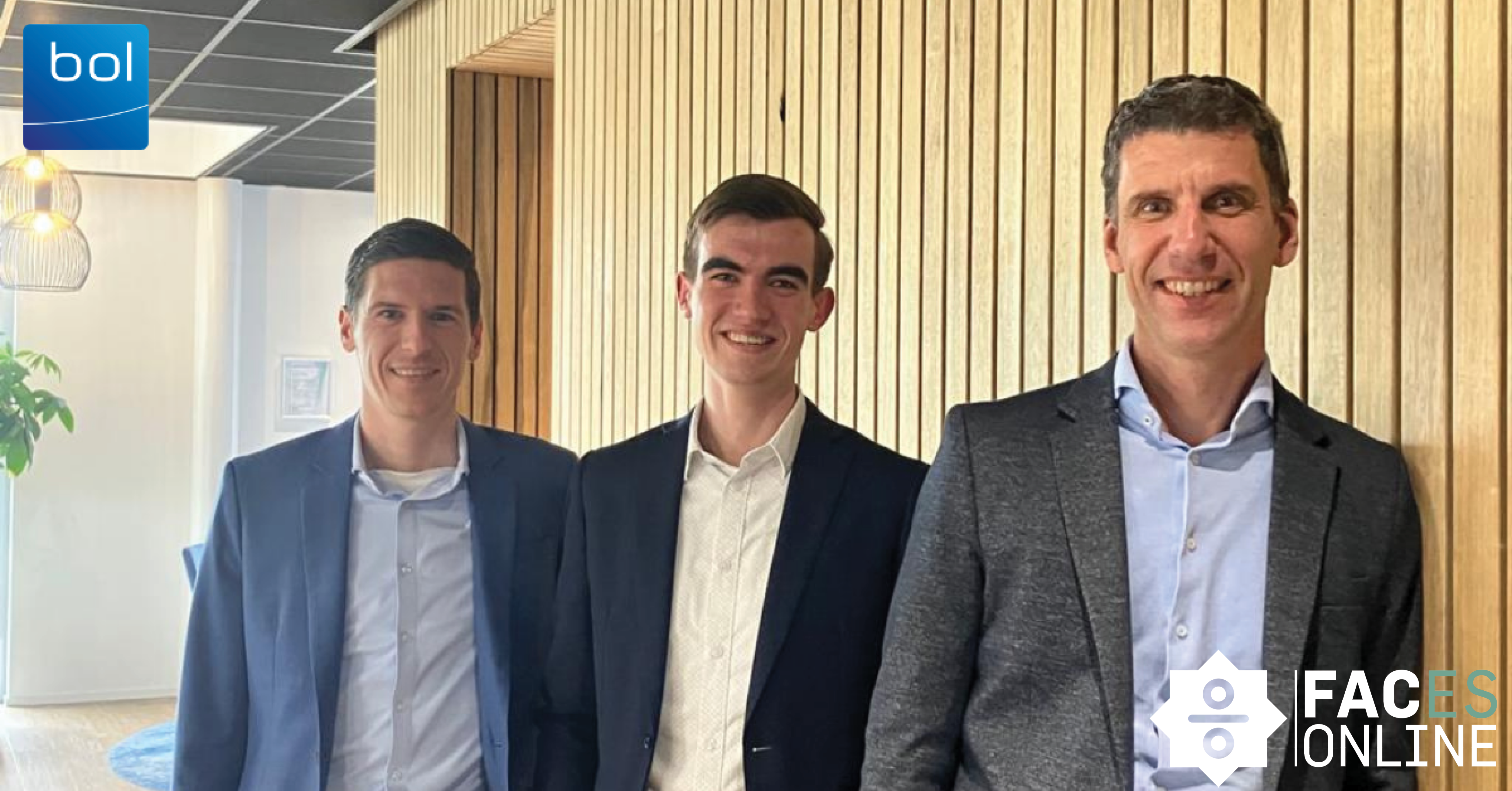 For the Dutch version, click here.
At Bol the fraud risk sensors are always on
Imagine: one of your customers has a branch outside Europe. An audit reveals that the accounts do not comply with local laws and regulations. External suppliers have made a mess of their accounts. This could mean hefty fines for your audit client, amounting to hundreds of thousands of euros. Now what?
Exciting? Not for Harm Thielen anymore. As control manager of Bol Adviseurs, he always has his fraud risk feelers on. Which is just as well, as in the case we described in the introduction: "When we discovered that our customer's suppliers did not have their administrative affairs in order, we immediately went to investigate. What exactly is going on? How serious is the fraud threat? Was our client aware? If not, should he have been? And, perhaps most importantly: how do we ensure that he still meets his legal obligations?"
Relieved
In this particular case, Harm and his colleagues connected with a local tax advisor. He confirmed our suspicions: this was fraud. Ignorant admittedly (because the Dutch party was not aware), but the risk of sky-high fines was high. "It would involve tons," Harm explains. "As an entrepreneur, you're obviously not waiting for that. We reported our findings to the tax authorities and still paid the amount due. And the customer? He was initially surprised, but also relieved and happy. He experienced the incident as a confrontational revelation."
---
Audit approach to fraud risks
Accounting firms have been required to report on fraud in the audit reports for statutory audits since 2022. In the report, the auditor explains the fraud risks he has identified that could potentially lead to "a material misstatement. He also provides an explanation of the audit procedures and observations made. Mandatory topics are revenue recognition and management override (this occurs, for example, when management breaks its own rules).
---
Transparency
"Situations where fraud is suspected are now being 'disclosed' through the audit report," says compliance officer Harold Bruins. "They prove that the fraud risk paragraph in audit reports can be particularly useful. In addition, fraud interviews with clients provide valuable insights. You get a better understanding of the company and you get to know the executives better. The latter, the contact with the client, I find a valuable aspect of our profession. Files are important, but serving clients together with a team of colleagues is what you do it for."
"Files are important, but serving clients is what you do it for."
– Compliance officer Harold Bruins
Dynamics of the profession
Harm agrees, as does assistant accountant Robin Vreeswijk: "Of course, we often sit behind our laptops, recording our findings in files. But that's not all. Interacting with colleagues, getting to know clients, investigating cases – that, to me, is the dynamic of the profession." Harm adds: "Every colleague has a different background and expertise, but we also have a lot in common. We all like to figure things out. It doesn't matter how complex the financial puzzle is; we keep going until we figure everything out. Getting to a great result together with the client is never boring."
"No matter how complex the financial puzzle is; we keep going until we have figured everything out."
– Controller Harm Thielen
---
About Bol Advisors
Bol Adviseurs is an entrepreneurial consulting firm that assists and advises companies on sound business management. The company's control branch is mainly active in medium and large enterprises (with annual sales up to approximately 750 million euros). Bol Adviseurs has five offices: in Wijchen, Veghel, Venray, Boxmeer and Venlo. Bol Adviseurs employs about 220 employees.
---
Development opportunities
Robin joined Bol Adviseurs several years ago. In a short time he climbed from junior assistant accountant to the position of assistant accountant. "A logical route," he explains. "If you want to grow, there are plenty of opportunities here. Of course, you have to be proactive. If you do and share your dot on the horizon, Bol Advisors will help you shape a development plan. My own dot on the horizon? To become an audit manager, to eventually advance to accountant."
"If you share your dot on the horizon, Bol Adviseurs will help you shape a development plan."
– Assistant accountant Robin Vreeswijk
Table Football
Incidentally, hard work and relaxing go hand-in-hand at Bol Advisors. Robin: "It is very pleasant here, no matter which office you work in. We enjoy working, but there is also time for relaxation. For example, during the break the soccer table is a favorite." Bol Advisors also organizes regular activities and outings, such as the summer BBQ, a Christmas dinner and Friday afternoon drinks. "Bol existed in 2022, 70 years. To celebrate this anniversary, we took all 220 colleagues on a weekend to make Rotterdam unsafe," Harold laughs. "No kidding: the atmosphere at Bol is businesslike, but informal. We work hard, but we do it together, with each other."
Harm sums it up nicely: "If you like dynamics, this is the place to be. We are a professional, but cozy company that is in full swing and where you can't really avoid the challenge and development opportunities. That makes me feel perfectly at home here for the time being."