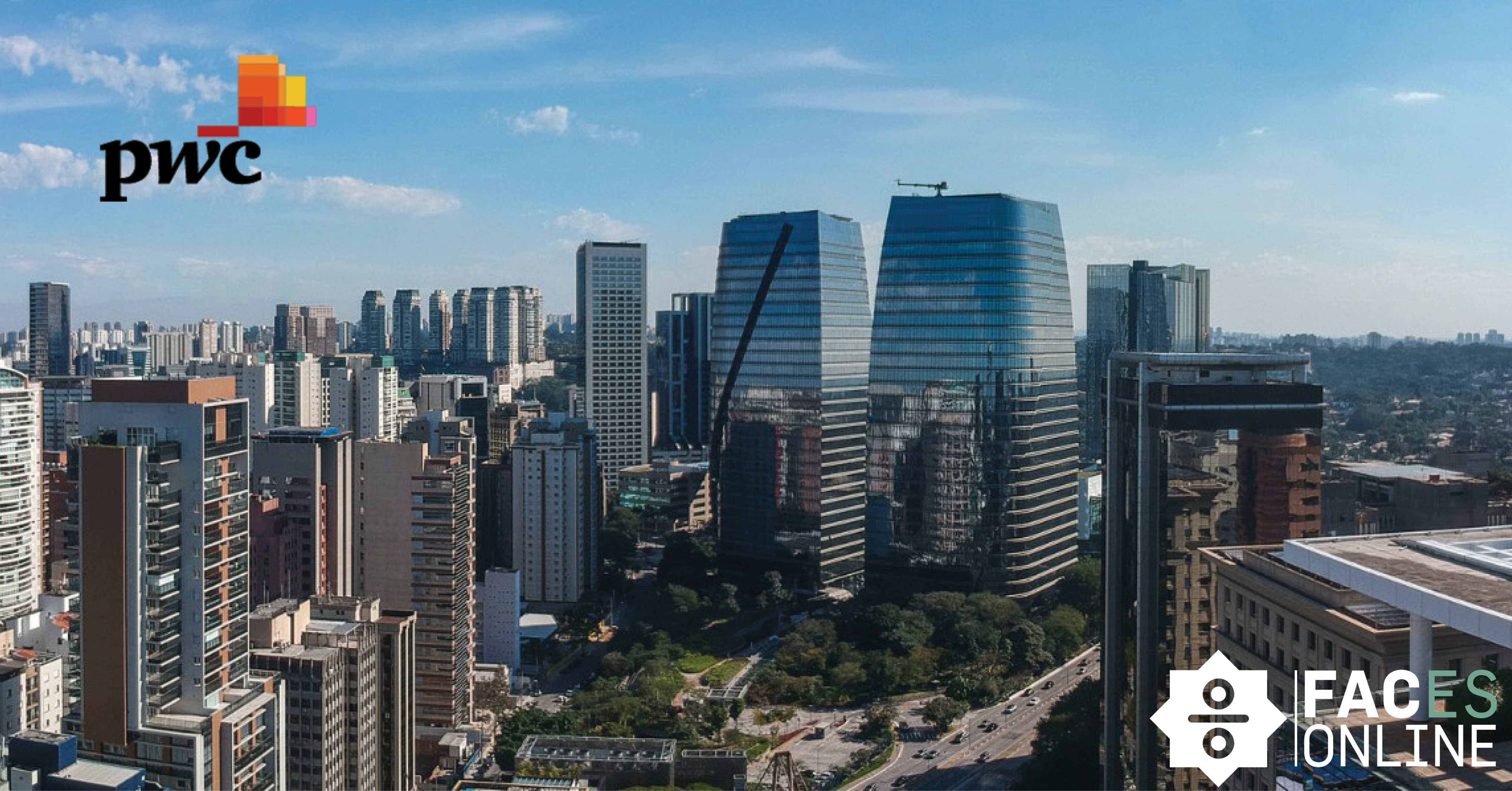 For the Dutch version, click here.
After two editions of absence, the famous StudyTour of Asset | Accounting & Finance is finally back! That is why we are going big with an amazing trip to the beautiful country Brazil! We will visit many beautiful places and travel to two of the world's greatest cities: São Paulo and Rio de janeiro. In this Faces article we will explain more to you about Brazil, our travel, and the research we are going to perform during the trip.
Information about Brazil
Brazil is a beautiful country with a rich culture and natural wonders. One of the country's biggest attractions is its beaches, which are among the best in the world. The warm waters of the Atlantic Ocean, combined with soft sand and picturesque landscapes, make for an unforgettable experience.
São Paulo and Rio de Janeiro are two of Brazil's most famous cities and are known for their vibrant culture, exciting nightlife, and beautiful architecture. São Paulo is the largest city in Brazil and is a major economic hub, known for its skyscrapers, museums, and art galleries. The city is also home to some of the best restaurants in the country, offering a diverse array of cuisines.
Rio de Janeiro, on the other hand, is famous for its beaches, samba music, and Carnival celebrations. The city is home to some of Brazil's most iconic landmarks, including Christ the Redeemer, Sugarloaf Mountain, and the Tijuca Forest National Park. The beaches of Copacabana and Ipanema are also major attractions, drawing tourists from all over the world.
In addition to their natural beauty and cultural offerings, both São Paulo and Rio de Janeiro are home to a diverse and friendly population. The people of Brazil are known for their warm hospitality and love of life, making it a great destination for travelers looking for a unique and exciting experience.
Our research in Brazil
During our trip to Brazil we will do various activities. First of all, we will do some company visits and have meetings with large multinationals to answer our main research question. This will be done to compare Dutch companies to the ones in Brazil and see how their corporate culture is different, how different issues are dealt with while focusing on an increasing issue regarding sustainability in the agricultural sector.
In recent years, sustainability has become an increasingly important issue in Dutch politics and has had a significant impact on the agrarian sector. The Dutch government has set ambitious targets for reducing greenhouse gas emissions, promoting sustainable agriculture, and increasing biodiversity. The Dutch agrarian industry is known for its highly advanced and technology-driven farming practices, allowing maximum productivity and efficiency. The Netherlands is a very small country, yet it is one of the world's largest exporters of agricultural products. In contrast, the Brazilian agricultural industry is known for its vast expanses of farmland, with Brazil being one of the world's largest producers and exporters of agricultural products. Brazil's agriculture is diverse and ranges from crops like soybeans, corn, and coffee to livestock like cattle and poultry. However, Brazil's agriculture is often criticized for being heavily reliant on unsustainable practices like deforestation, monoculture, and the use of pesticides. The country faces a number of sustainability challenges, including deforestation, climate change, and inequality.
Both nations demonstrate resemblances in their respective agricultural sectors. Agriculture plays a vital role in the economies of both The Netherlands and Brazil, as evidenced by their significant exports to foreign countries. Moreover, both countries face somewhat comparable sustainability challenges. Therefore, examining and contrasting the Dutch and Brazilian agricultural sectors is an intriguing prospect, focusing on how companies are differentially supported, the growth of the sector, expert opinions, particularly from financial analysts, and governmental approaches to the agricultural sector. As a result, the following main research question will be investigated during our stay in Brazil:
What is the role of Brazilian organizations in promoting sustainable agricultural practices, and how do their economic and CSR strategies align with national and international sustainability goals in the agricultural sector?
Exciting activities in Brazil
Besides formal activities, the Studytour also includes many exciting informal activities to make sure that we can also see something of the beautiful Brazilian landscape and  exciting culture. During the trip, we will for example visit the famous Brazilian Formula 1 circuit Autódromo José Carlos Pace,  the Minhocão's closure, Ibirapuera park and Meseu da Bolsa during our stay in Sao Paulo. After this, we will travel by nightbus to find ourselves in Rio de Janeiro within seven hours. During our stay in Rio, we will of course visit Crist the Redeemer, the Selaron stairs, Copacabana beach, Ipanema beach and watch the beautiful sunset from the sugarloaf mountain.
It will thus be a promising trip which will have a lot to offer, and we are very curious about what these 2 weeks are going to bring. However, I just looked up the Brazilian weather and saw that it is going to be 25 degrees with only sun all day long, so I think that we will be just fine!