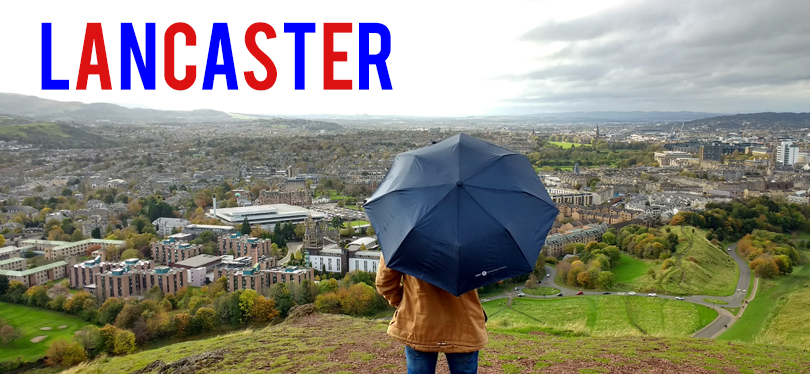 Finally the day has come, I'm heading to Lancaster. I got the flight to Manchester on the first of October and from there I could use the train to get to Lancaster. My study abroad started quite late compared to other study abroad programs. The students from these other programs started a month earlier than me. This difference is caused by the fact that the university's periods are divided by trimesters, which include three periods, instead of semesters, which include two periods. This shortage on time abroad did not limit the more than awesome experience. The same day I arrived I could enter my accommodation, arranged by the university, and the 'freshers' week began. In a very short time I got to meet a lot of other exchange students and a new way of going out and clubbing was introduced.
After this great week, we had to start to participate in some more serious businesses. I got introduced to my new courses I had to attend, three in total, and I got to develop a better daily schedule than I used to have during the freshers week. On average, a week was divided in four days of school and three days weekend, which left us with more than enough time to make some exciting trips to Edinburgh, London and Manchester. I have never been to England before and I recommend everyone to go visit these cities. They were awesome! In Edinburgh I've seen Arthur's Seat, from where you will have a great view over city and in London there is, of course, a lot of other sightseeing.
All these things are typical English things, it doesn't matter which university you go to, but the central location in England is what makes Lancaster unique. When you decide to follow an exchange program in England, you should really consider Lancaster because of this reason. From there it takes two hours to get to Edinburgh, or two and a half for London. Besides this useful central location, the campus is very modern, which I liked a lot. Almost all the buildings are new and a lot of things are arrangeable online. Also, the locals are very kind and are eager to welcome you. For example, on the first week, we, as a group of freshers, got lost in the city and a very kind couple came to us to help us out. I am still very thankful for that. You don't get to experience this in the Netherlands nowadays.
All these special moments have become great memories. I would not have experienced all these things I've seen and done if I stayed in the Netherlands. When you go out on exchange, it doesn't matter wherever you go, you will experience a new way of life, you will always remember it as an awesome moment in life. I have heard this before, and now I experienced it by myself, and this was the main reason why I chose to participate in a study abroad program. In the beginning, it didn't matter to me where I had to go, but as the deadline came closer I knew I had to go to Lancaster. I wanted to go to an English-speaking country and it also had to offer good opportunities for travelling. Lancaster had all of this! All the other small things Lancaster has offered me made my study abroad program complete. In short, in Lancaster I've experienced a legendary time of my life which I will never forget!