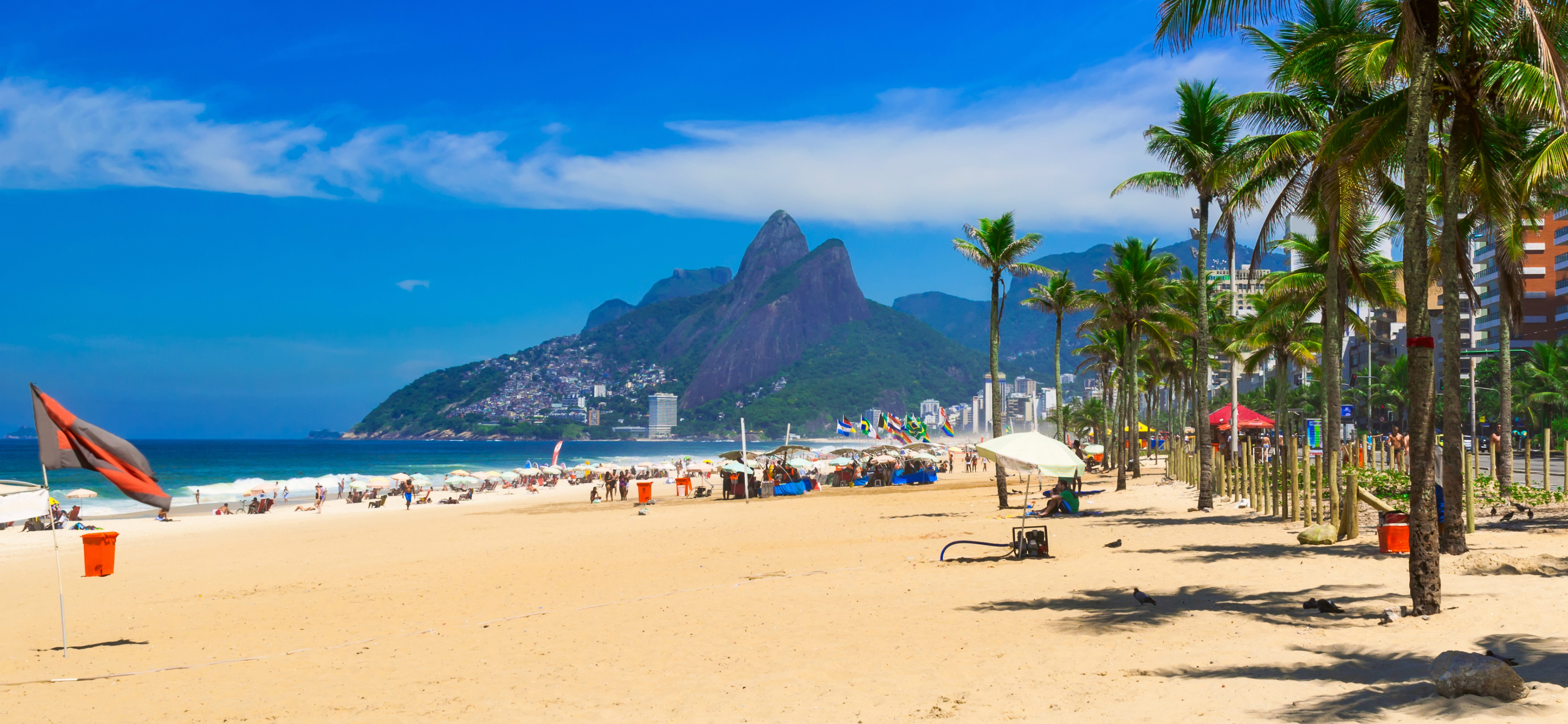 Rio de Janeiro: the city of samba, beach, carnival and caipirinhas. The Cariocas, which is the name for the inhabitants of Rio de Janeiro, love to party and enjoy the beach. However, work also needs to be done. It has almost been 2 years ago since I moved to Salvador, a city which is 2 hours away from Rio by plane, for the sake of love. I have been living in Rio for 8 months now because of work. Unfortunately I cannot mention the name of our company due to contractual arrangements with one of our clients. I would like to describe it as follows: our company is a global market leader in the area of temporary water- and waste water infrastructures and purification of water and waste-water. This company is established in the Netherlands, and has been active in Brazil for 4 years now. It has scaled up significantly due to a major sports event this year. At that time, I was appointed to be the Cluster Manager because of this event.
After the event had ended, I started working as Account & Operations Manager at the office in Rio de Janeiro and we are fully occupied with new business. The road towards our great victory, however, has not been without setbacks and difficulties. It was one of the biggest challenges our company has ever faced. As a company which puts a great value on quality, we had to pull out all the stops to actually realize a high level of quality. Everything, really everything, changed every day and besides that, the Brazilians also have a 'doing everything at the last moment' mentality.
"This is the essence of the Brazilian way of working: everything will be okay."
Do not worry. "Luc, fica tranquilo"….Well, that was an expression I got to hear a lot.
My first experience in the preparation of the mayor sport event was at 'Forte Copacabana', the age-old fortress on the corner of the beach of the same name. We had to lay a water- and waste water system on 'the roof' of the fortress, which was a complicated operation. I had just been one week before I gathered all stakeholders; people who supply toilets, people who build stands, the venue manager and electricity suppliers. With Dutch blood flowing through my veins, I obviously wanted to make arrangements. Making strict agreements in order that the deliveries will be on time is what typical Dutchmen love to do. When I called on the stakeholders to their commitments in a quite direct way, I soon found out that this way was too firm. The responsible venue manager namely interrupted me: "yes, Luc is a 'gringo', a Dutchman who has a different work ethic than we have." I immediately got a reality check, and I realized I have to approach people differently in the future. I was way too direct and I proceeded too quickly… "Fica tranquilo, Luc, Fica tranquilo."
The following months was a real struggle to meet all deadlines: we were always present at the venue, but we were dependent on other suppliers. With a lot of blood, sweat and tears, we met each deadline. In the end you could say that the Brazilians were right, everything fell into place in the end. HOWEVER, work could have been easier and conducted with less stress, if we had used our (Dutch) ethics.
Building and maintaining relationships is really important in Brazil. You cannot just push your plans ahead out of the blue.
"When a good foundation is laid for a relationship, it is easier and more pleasant to work with Brazilians."
Their work ethics will not change, but they are then more willing to put in more effort for you and they will ensure that everything will be alright in the end. Meanwhile, Brazilians dó look up to foreign companies. They associate foreign companies with high quality considering service and goods by default, which leads to a high expectation. Essentially, this is not a bad thing, but you have to be aware of this fact as a foreign company in Brazil, and you should not be afraid to maintain your reputation.
In the social sphere, Brazilians are the best. It has been almost 2 years that I moved to Salvador, alone. I have never been given a warm welcome as here in Brazil. They are very sympathetic and hospitable, their door is always opened for you and they genuinely always want to help you. This is something us Dutchmen could learn from the Brazilians.
One last piece of advice: Rio is not necessary unsafe, but you do have to be alert and not just walk into a random neighbourhood and you have to store valuables in a safe place. I encourage you to look on every neighbourhoods safety, and filter them on safety.
I wish you a lot of luck and fun in Rio de Janeiro, I am sure it will be a trip you will never forget!